The Barnevelder has recently found a place among backyard chicken owners and homesteaders as a dual-purpose hen. This Dutch breed is beloved by many because of its low maintenance, beautiful plumage, and sweet personality.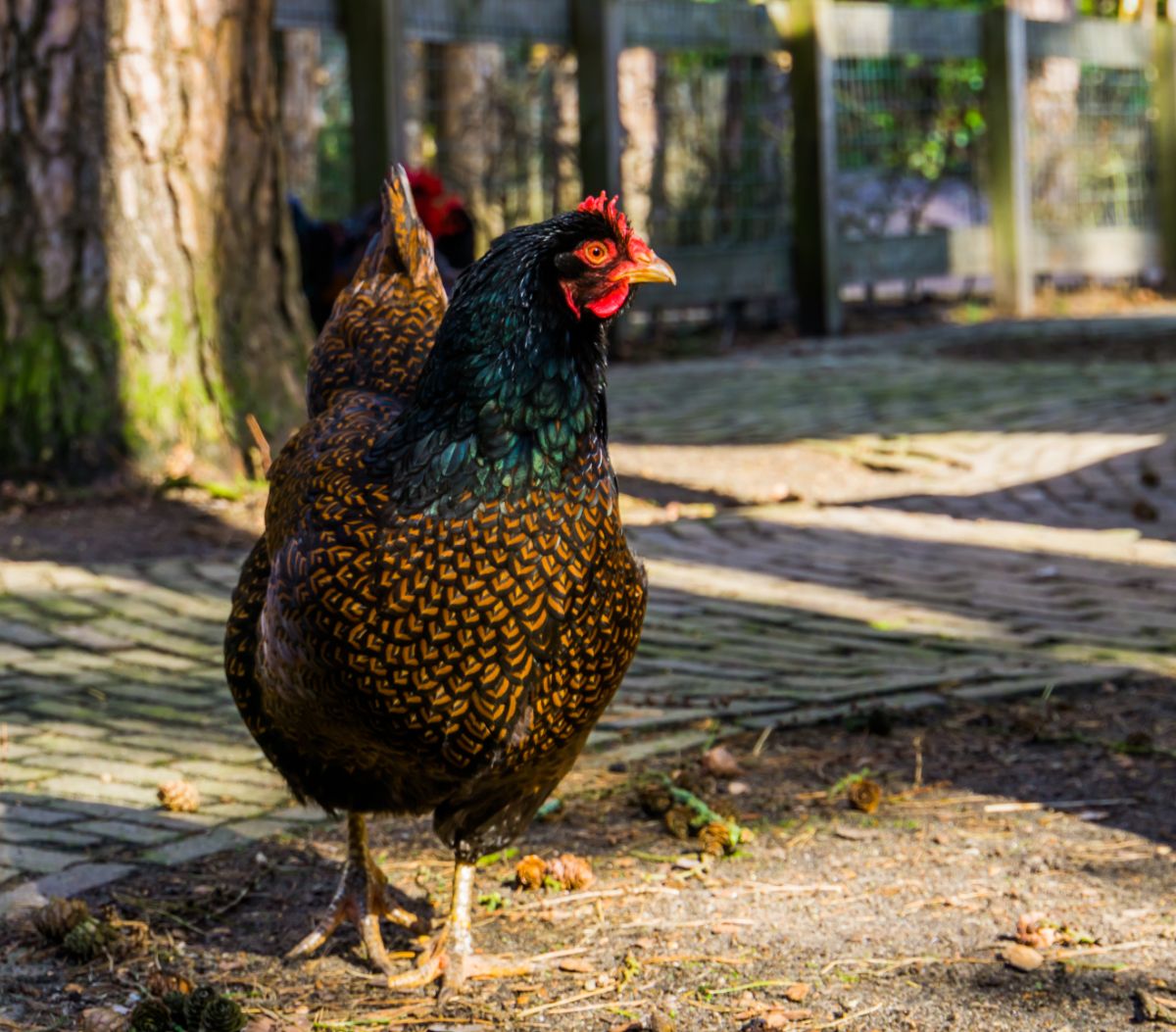 Hens of this breed lay beautiful chocolate brown eggs that are occasionally speckled. They are not known to be broody and often continue to lay through the winter.
The most common color is double-laced, but there are several different varieties available: double-laced silver, silver blue, double-laced blue, chamois, black, and white.
Jump to:
How to Buy Online Barnevelder Chickens

Barnevelder Chicks As low as: $6.55 - Read reviews
Barnevelder Chicken Breed Quick Info
Barnevelder Chicken Description
| | |
| --- | --- |
| Barnevelder Type/Size: | Standard |
| Feather Color: | Brown and black |
| Leg Type: | Clean |
| Leg Color: | Yellow |
| Skin Color: | Yellow |
| Barnevelder Ease of Raising/Keeping: | Easy |
| Barnevelder Special Care Needs: | No |
| Is the Barnevelder breed a common, rare, or protected breed of chicken? | Rare |
Barnevelder Use
| | |
| --- | --- |
| Meat | Yes |
| Eggs | Yes |
| Dual Purpose | Yes |
| Barnevelder Temperament: | Calm, friendly |
| Barnevelder Ability/Likelihood to Free Range: | Yes |
Barnevelder Egg Production
| | |
| --- | --- |
| Egg Color | Dark Brown |
| Egg Size | Large |
| Estimated Number of Eggs Per Year | 150-200 |
| Likeliness to Brood Eggs/Raise Chicks | Low |
Barnevelder Meat Production
| | |
| --- | --- |
| Dressed Weight Male | 5 ¼ lbs. |
| Dressed Weight Female | 3 ¾ lbs. |
Barnevelder Climate Tolerance
Barnevelder Age to Maturity
| | |
| --- | --- |
| Number of Months to Reach Full Size | 5 Months |
| Number of Months to Start Egg Laying | 5 Months |
| Number of Weeks/Months to Reach Meat Harvest Size | 20 Weeks |
Barnevelder Size at Maturity
| | |
| --- | --- |
| Male | 7 ½ lbs. |
| Female | 5 ½ lbs. |
Origins of the Barnevelder Chicken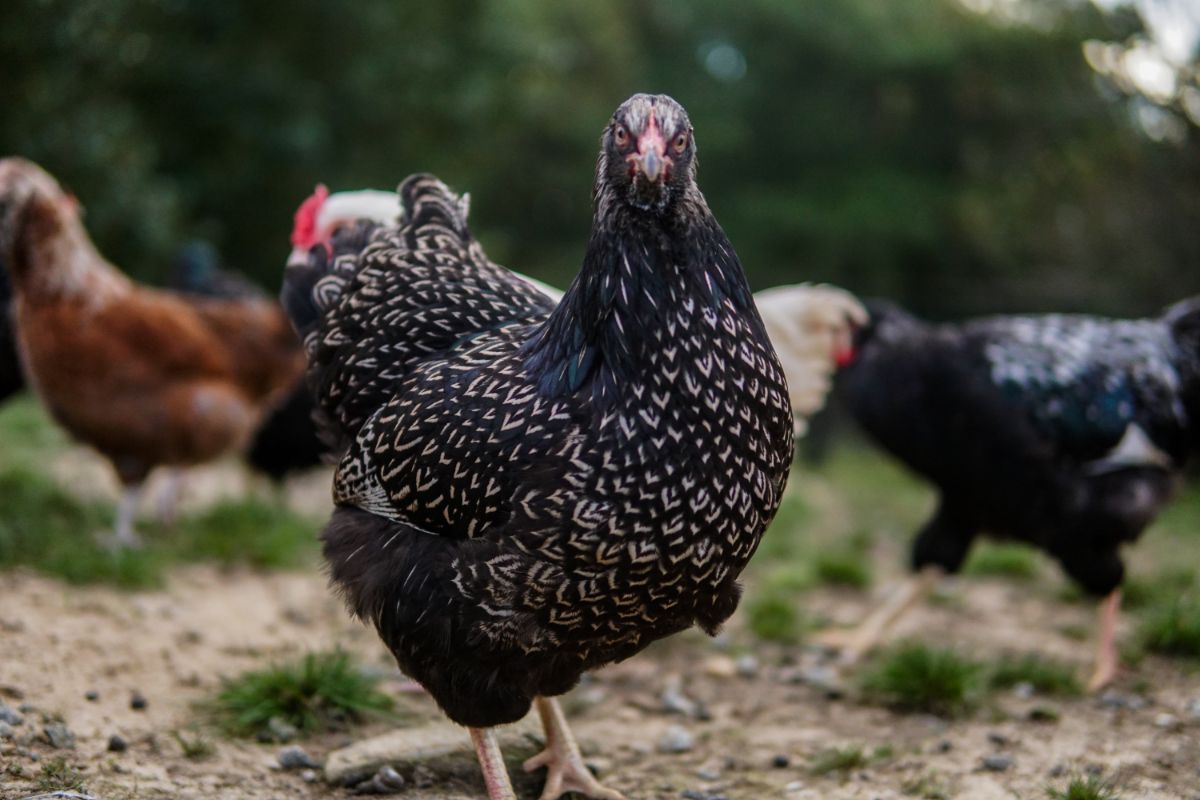 The Barnevelder chicken is fairly new to the poultry world. Though they are just gaining popularity in the United States, they were once a staple of the Dutch egg industry.
They originated in Barneveld, close to Utrecht, where a major agricultural university is located. To meet the demand for brown eggs in Europe, local breeds were crossed with Oriental breeds like the Langshan and the Malay.
After some more breeds are added in, including the Gold Laced Wyandotte, the Barnevelder was developed and standardized in 1923.
Some Things to Know About the Barnevelder Chicken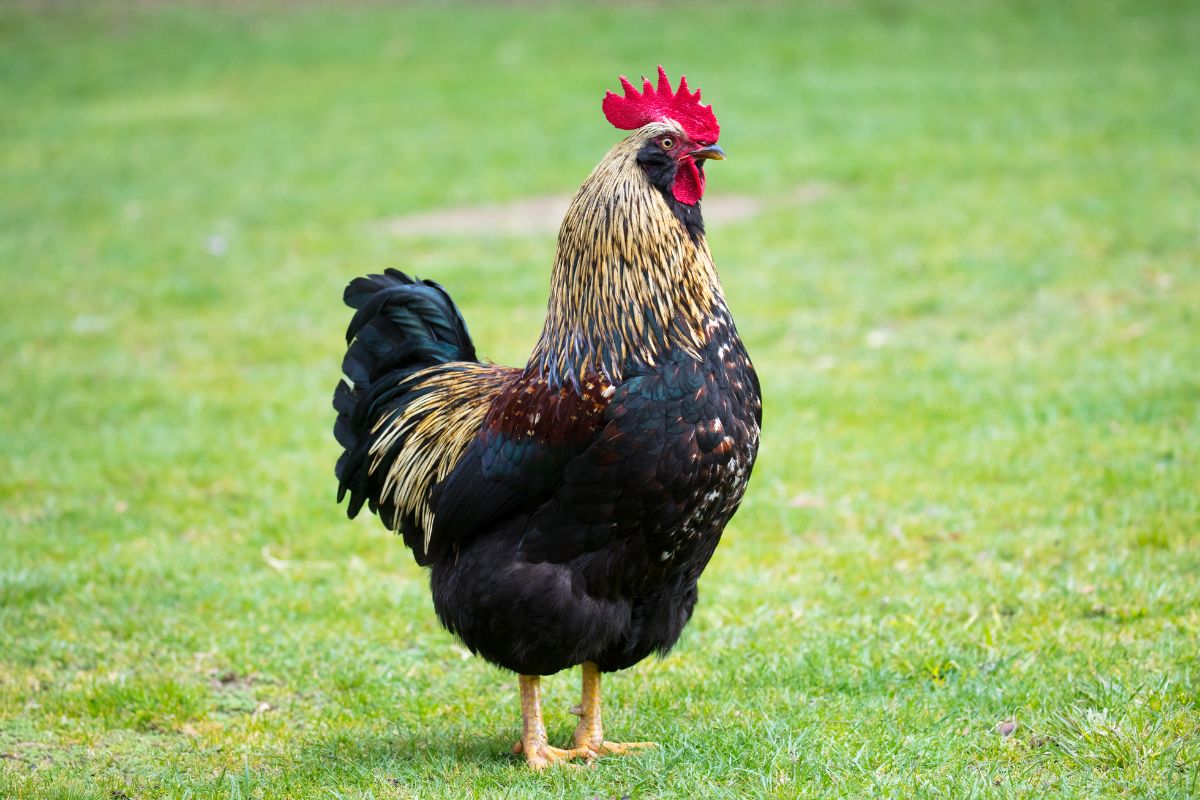 The Barnevelder has a beautiful feather pattern that is a result of unique genetics that took a lot of time and crossbreeding to achieve.
Their tight-knit plumage is made up of brown feathers with double black lacing that produces a shape similar to an arrowhead. Their hackles are black with no lacing on them.
Roosters do not have this pattern. Instead, they are red in color with black feathers on their breast.
They have a compact, block-shaped body with a short, U-shaped back. Their high-set wings prevent them from flying well. Their single comb, wattles, and earlobes are all red, and their legs and skin are yellow.
How Easy is it to Keep Barnevelder Chickens?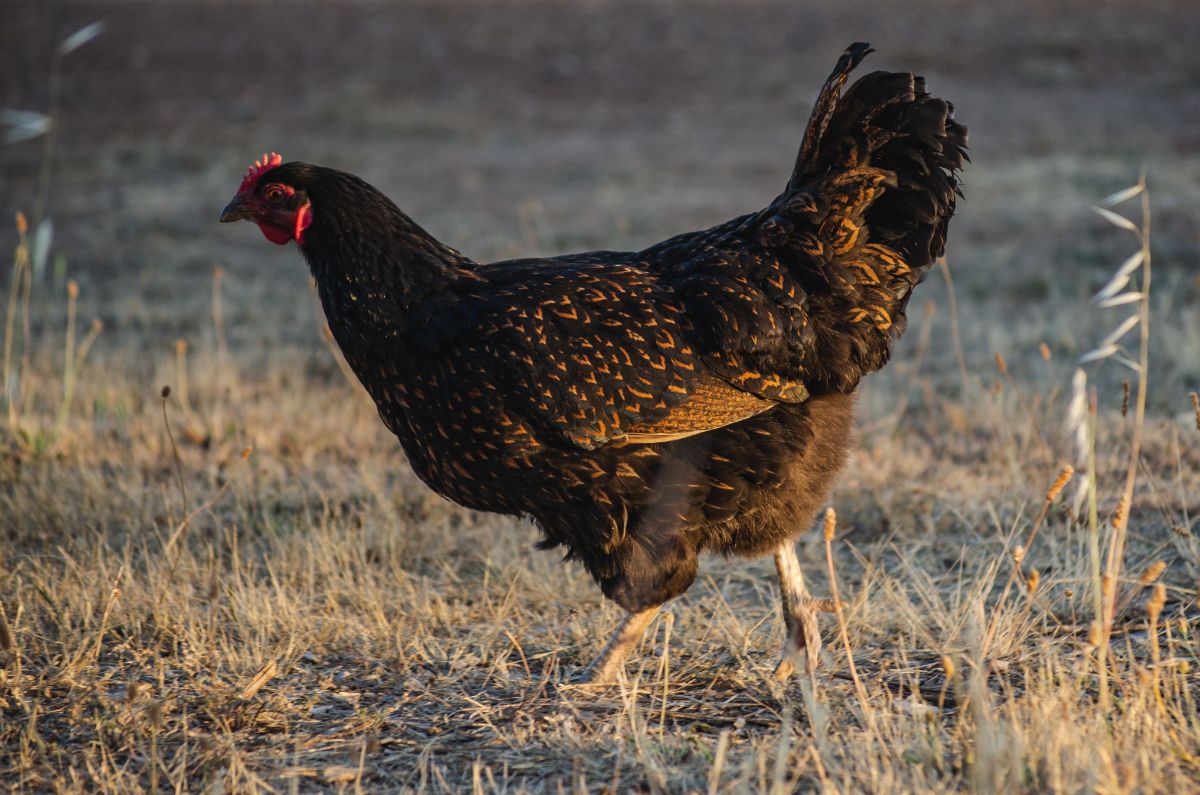 The Barnevelder is a fun, easy chicken to keep. They are a great breed for beginning chicken farmers and experienced homesteaders alike.
These low-maintenance birds are known to be very calm - even the roosters are docile and quiet! In general, they are friendly and happy to see you every time you visit the coop.
They can easily be tamed to be pets and are a wonderful option if your flock is going to be around children due to their sweet nature.
Barnevelders do talk quite a bit, but their voice is quiet, unlike the Rhode Island Red. They are an active chicken breed and are excellent foragers. They make great free-range birds.
Special Care and Considerations for Barnevelder Chickens
As with all birds with a single comb, there is a risk of frostbite in the winter. Some vaseline can help to protect their comb when the temperature drops below freezing.
Barnevelders are prone to contracting Marek's Disease. They should be vaccinated at birth.
Otherwise, Barnevelders are hardy chickens that are easy to care for. They tolerate both hot and cold climates well. Just make sure they have access to shade and water in high temperatures.