The name Ayam Kampung translates to "free-range chicken" or "village chicken." They are generally raised using traditional free-range techniques in Indonesia and Malaysia.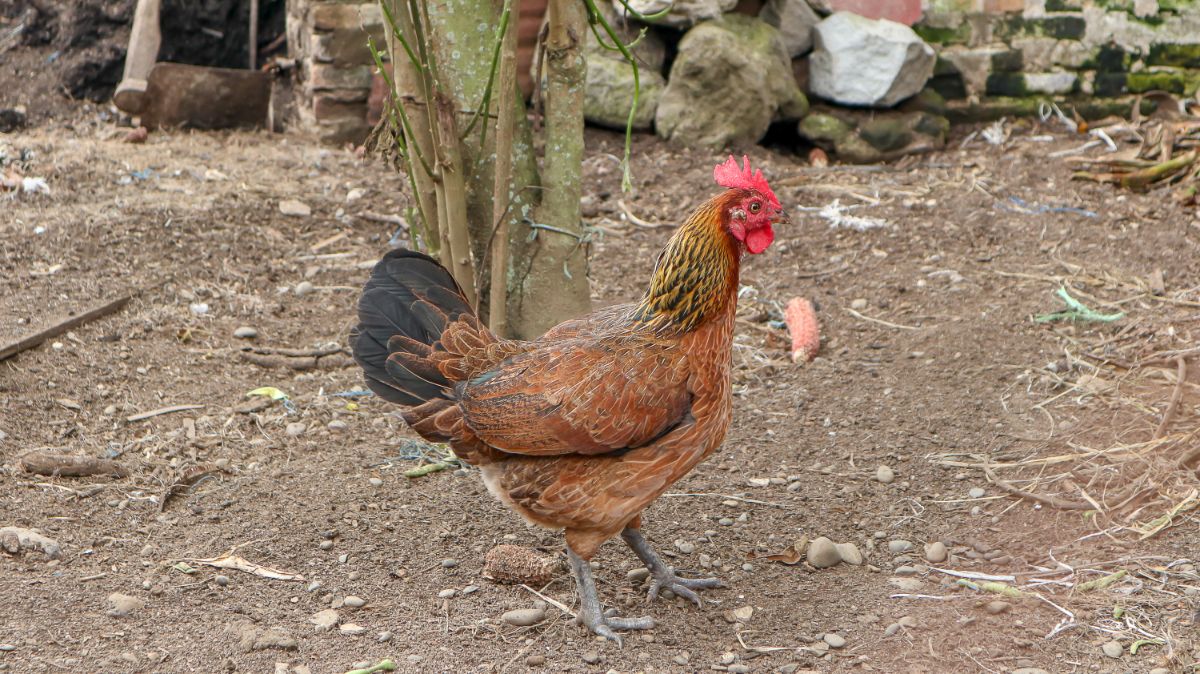 This breed is a dual-purpose bird, meaning that they are raised for both egg and meat production. Their meat is a staple of Indonesian cuisine. The demand for this breed is growing, so raising them can be profitable. They have an above-average amount of protein and little fat.
Ayam Kampung hens lay up to 100 large, light brown eggs per year, but it is often less. This is mainly due to their high broodiness. Hens will stop laying eggs once they go broody.
Jump to:

Ayam Kampung Chicken Breed Quick Info
Ayam Kampung Chicken Description
| | |
| --- | --- |
| Ayam Kampung Type/Size: | Standard |
| Feather Color: | Varies |
| Leg Type: | Clean |
| Leg Color: | Yellow |
| Skin Color: | Yellow |
| Ayam Kampung Ease of Raising/Keeping: | Easy |
| Ayam Kampung Special Care Needs: | No |
| Is the Ayam Kampung breed a common, rare, or protected breed of chicken? | Rare |
Ayam Kampung Use
| | |
| --- | --- |
| Meat | Yes |
| Eggs | Yes |
| Dual Purpose | Yes |
| Ayam Kampung Temperament: | Active |
| Ayam Kampung Ability/Likelihood to Free Range: | Yes |
Ayam Kampung Egg Production
| | |
| --- | --- |
| Egg Color | Light Brown |
| Egg Size | Large |
| Estimated Number of Eggs Per Year | 55-100 |
| Likeliness to Brood Eggs/Raise Chicks | High |
Ayam Kampung Meat Production
| | |
| --- | --- |
| Dressed Weight Male | 2.75 lbs |
| Dressed Weight Female | 2 lbs |
Ayam Kampung Climate Tolerance
Ayam Kampung Age to Maturity
| | |
| --- | --- |
| Number of Months to Reach Full Size | 6-7 Months |
| Number of Months to Start Egg Laying | 6 Months |
| Number of Weeks/Months to Reach Meat Harvest Size | 6 Months |
Ayam Kampung Size at Maturity
Origins of Ayam Kampung Chicken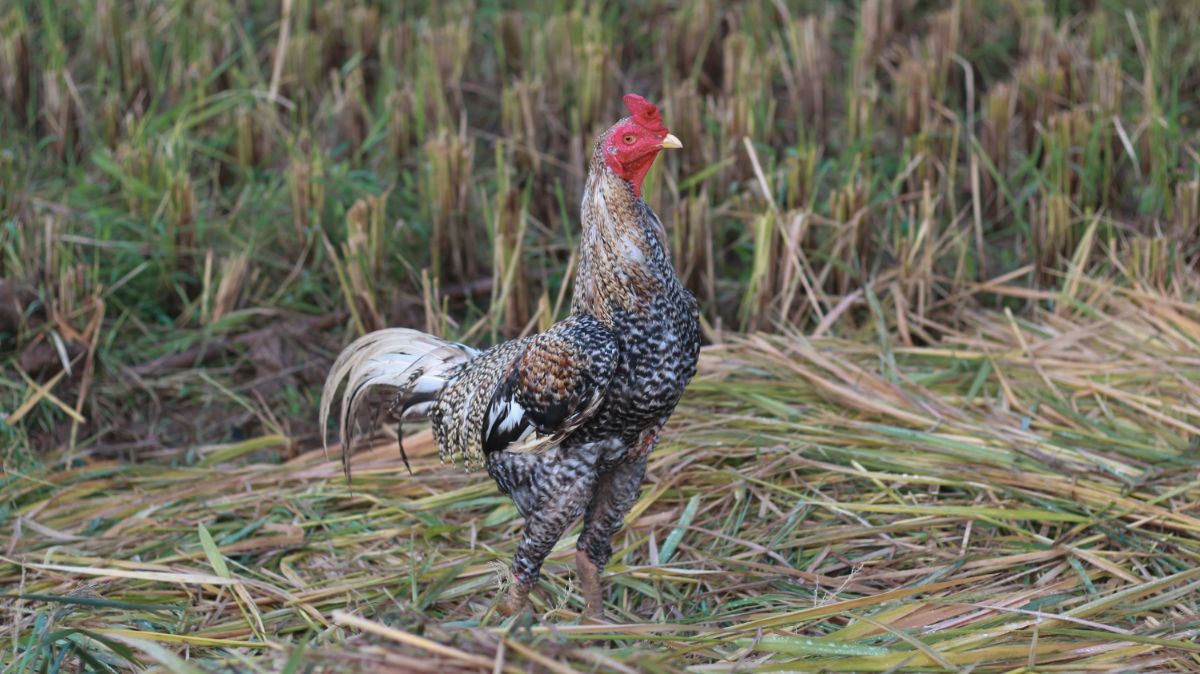 This breed of chicken originated in Indonesia and Malaysia. It is a diverse population of birds that came from the unrestricted cross-breeding of Red Jungle Fowl, Southeast Asian chickens, and exotic chickens imported from Europe.
Some Things to Know About Ayam Kampung Chicken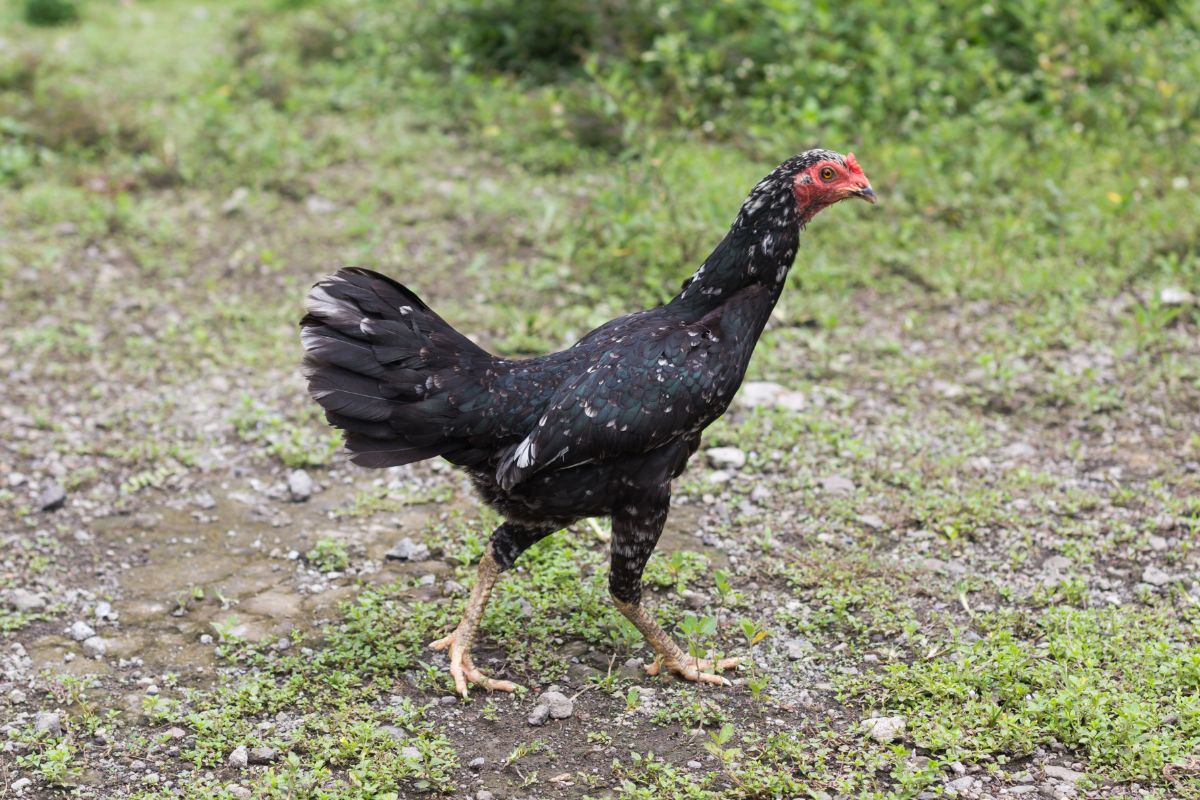 The Ayam Kampung chicken is available in varying colors. The most prominent of these is the black-breasted red Kampung which has a black body with red on the wings and breasts.
The comb and wattles are red, the legs are black with a green hue, and the feet are yellow. They have a tall, upright frame with a tail that points toward the ground. Their legs are also quite long and lean.
How Easy is it to Keep Ayam Kampung Chickens?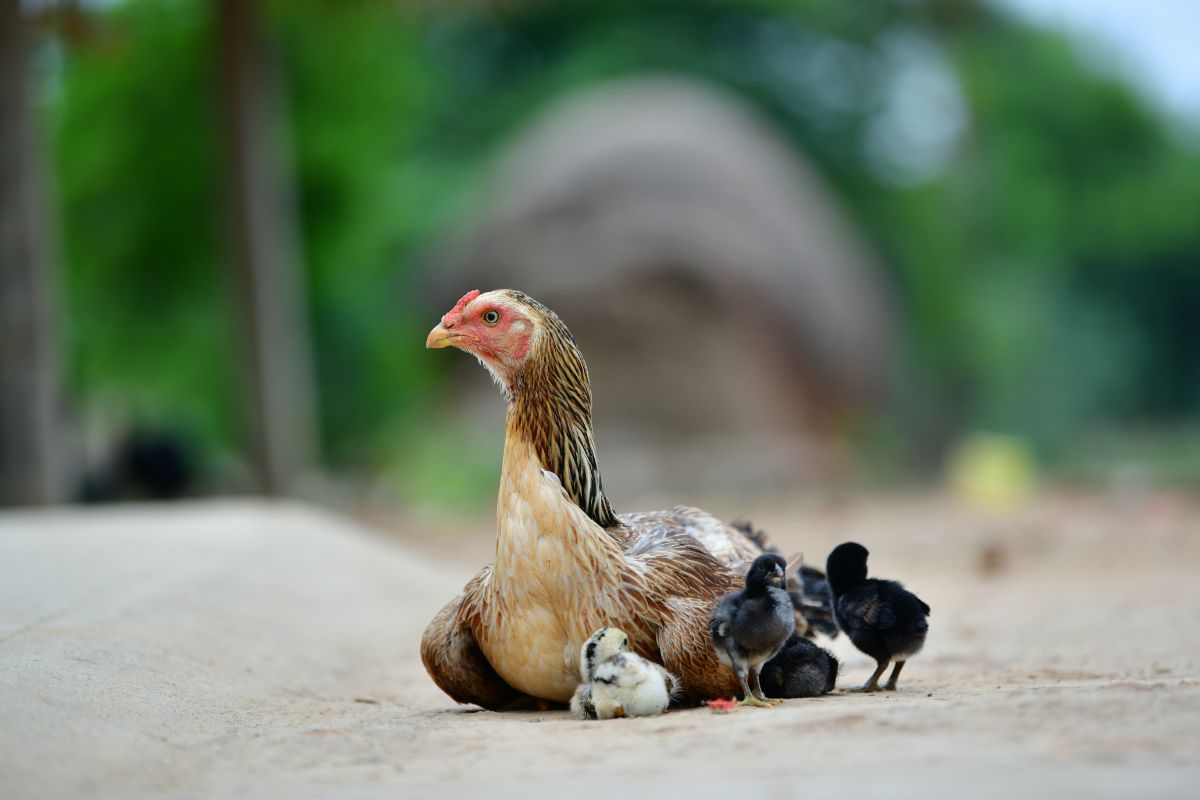 This breed is easy to care for, as they are raised free-range, but that means they require a significant amount of space. They are active, somewhat wild birds, so they are not ideal as pet birds.
They do much better in the heat than in the cold due to the area they originated in.
Special Care and Considerations for Ayam Kampung Chickens
This breed is not generally prone to diseases, but like all other chickens, it is important to watch out for Avian influenza, coccidiosis, helminths, and other pathogens. To keep their meat quality high, it is recommended to feed them organic grains.