The Ayam Cemani is one of the rarest chicken breeds in the world. It is entirely black - even the meat and organs. This breed has a distinct crow and has been used by seafarers as foghorns on boats.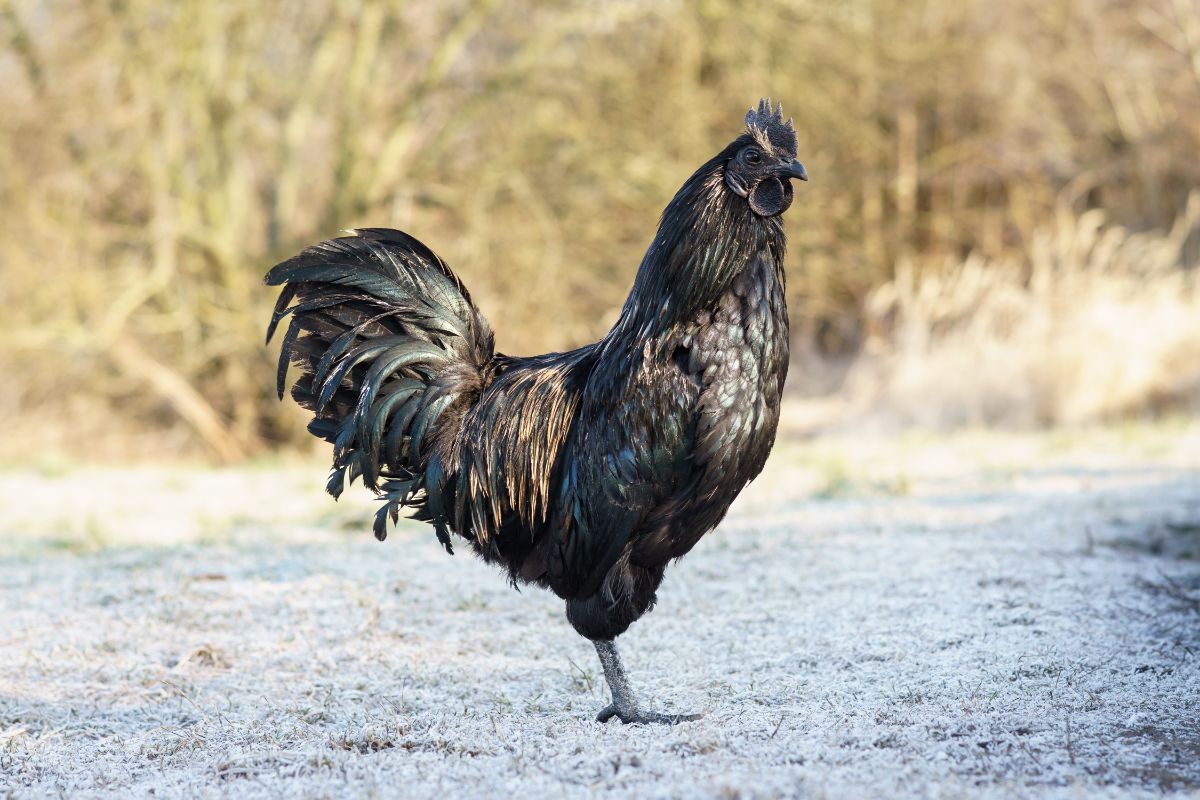 Hens will lay around 20 to 30 eggs before stopping for three to six months, as they are not constant layers. They will lay a total of around 90 eggs per year and often go broody.
They are not currently recognized by the American Poultry Association, but the US Ayam Cemani Club is currently working on their standard of perfection.
In Bali, they are used for cockfighting, while in the United States, they are ornamental. They are used for meat and eggs in Indonesia but do not excel at egg laying, and their meat is known to have a gamey flavor.
Jump to:
How to Buy Online Ayam Cemani Chickens

Ayam Cemani Chicks As low as: $45.00 - Read reviews
Ayam Cemani Hatching Eggs As low as: $14.58 - Read reviews
Ayam Cemani Chicken Breed Quick Info
Ayam Cemani Chicken Description
| | |
| --- | --- |
| Ayam Cemani Type/Size: | Standard |
| Feather Color: | Black |
| Leg Type: | Clean |
| Leg Color: | Black |
| Skin Color: | Black |
| Ayam Cemani Ease of Raising/Keeping: | Easy |
| Ayam Cemani Special Care Needs: | Yes |
| Is the Ayam Cemani breed a common, rare, or protected breed of chicken? | Rare |
Ayam Cemani Use
| | |
| --- | --- |
| Meat | No |
| Eggs | No |
| Dual Purpose | No |
| Ayam Cemani Temperament: | Friendly, indifferent, assertive |
| Ayam Cemani Ability/Likelihood to Free Range: | Yes |
Ayam Cemani Egg Production
| | |
| --- | --- |
| Egg Color | Cream, Pink tinted |
| Egg Size | Large |
| Estimated Number of Eggs Per Year | 90 |
| Likeliness to Brood Eggs/Raise Chicks | Moderate |
Ayam Cemani Meat Production
| | |
| --- | --- |
| Dressed Weight Male | N/A |
| Dressed Weight Female | N/A |
Ayam Cemani Climate Tolerance
Ayam Cemani Age to Maturity
| | |
| --- | --- |
| Number of Months to Reach Full Size | 5-6 Months |
| Number of Months to Start Egg Laying | 5-6 Months |
| Number of Weeks/Months to Reach Meat Harvest Size | N/A |
Ayam Cemani Size at Maturity
Origins of Ayam Cemani Chicken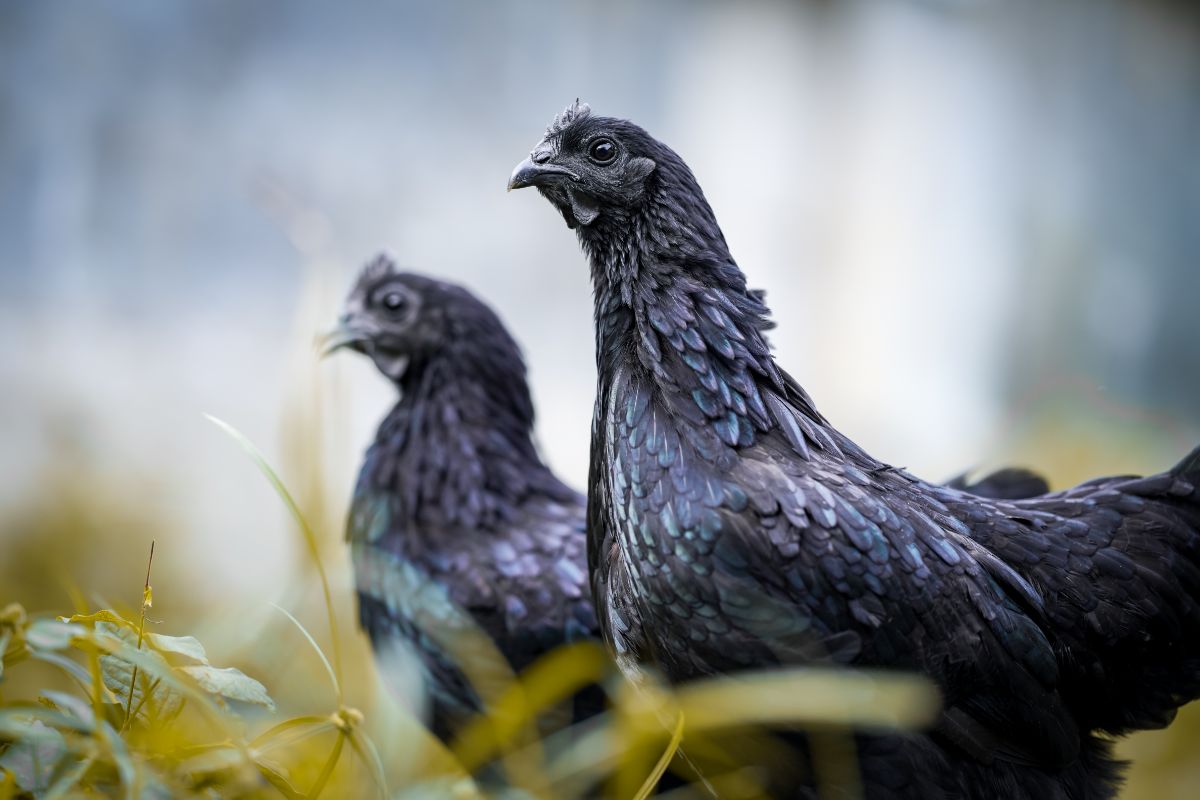 This breed originated in Indonesia and is extremely rare. In their native country, they are thought to have mystical healing powers because of their coloring.
Their blood is regarded as magical, and they are often used in sacrificial offerings. Some believe the breed naturally developed and is distinct, while others think it is a color variant of the Ayam Kedu breed.
In the United States, they are kept as an ornamental bird.
Some Things to Know About Ayam Cemani Chicken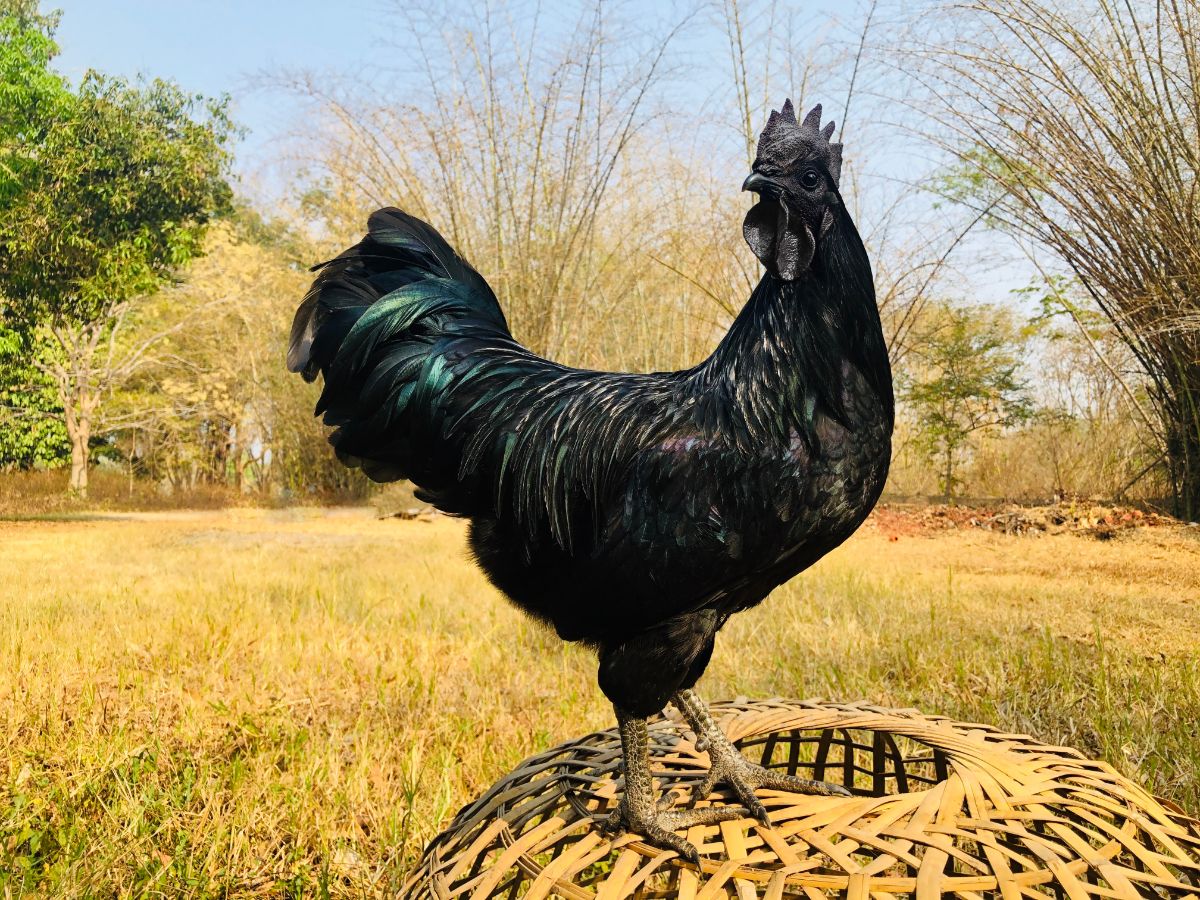 The Ayam Cemani is one of the most striking chickens in the world. They are entirely black, even their bones and muscles! This is because they are a melanistic breed, meaning they have an overdevelopment of melanin. In the sun, their black feathers show undertones of iridescent green and purple.
Their tail is moderately high, their legs are powerful, and their wings are large and strong. They have a broad breast and a medium-sized body.
How Easy is it to Keep Ayam Cemani Chickens?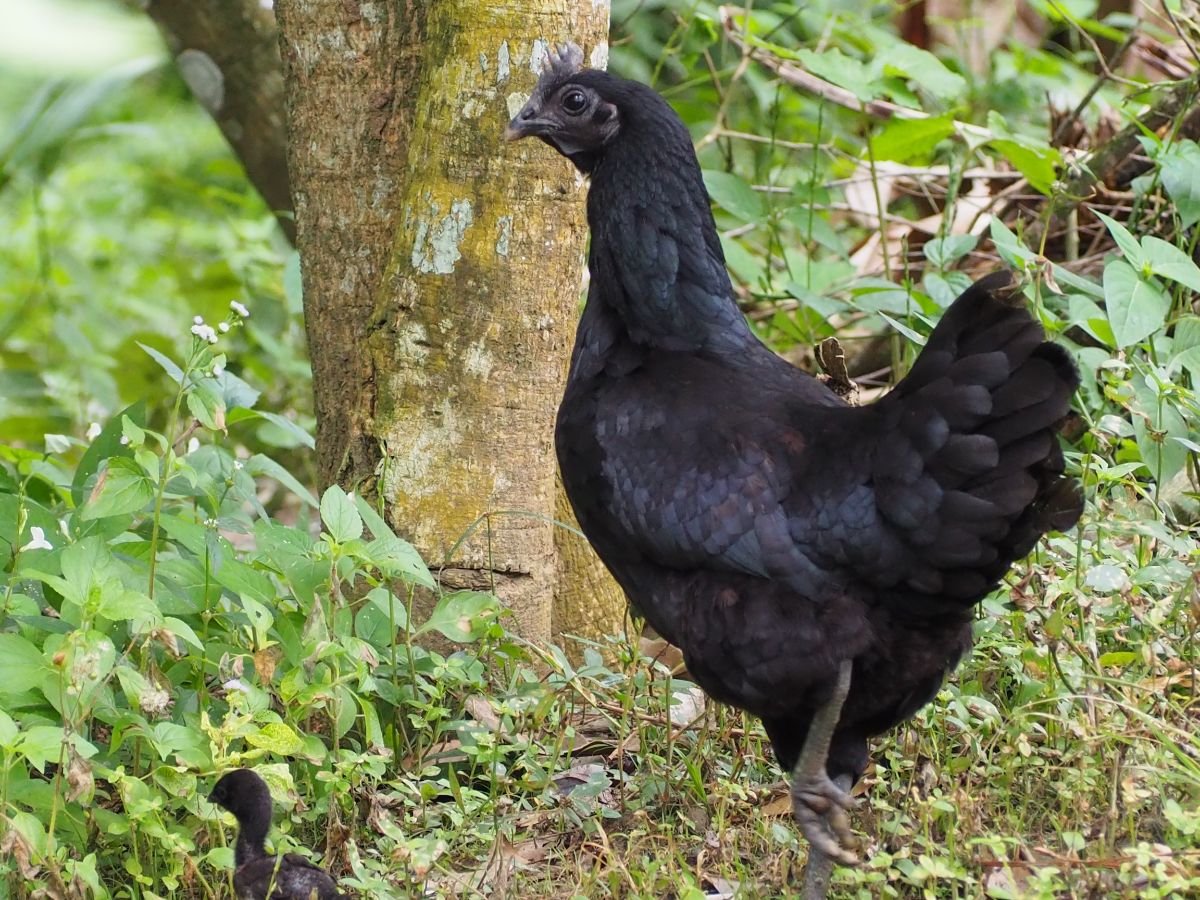 In general, these birds are friendly but will be assertive with other breeds and flock members. It is best not to house them with especially gentle breeds, as this can lead to bullying.
They can be flighty, so they require high fencing if they are in a free-range situation. This also means that they do not make the best pet birds. However, if raised alongside humans, they can be friendly as adults.
Special Care and Considerations for Ayam Cemani Chickens
Like all chickens with a single comb, the Ayam Cemani chicken can be prone to frostbite in the winter. You can use vaseline to protect their combs in colder weather.
Because of their black coloring, they are also prone to overheating in the summer, as they will absorb sunlight. Be sure to provide plenty of shade and fresh water to keep them comfortable in hot temperatures.