The Asil chicken (also spelled Aseel and Azeel) is an ancient, exotic chicken hailing from India. The name "Asil" translates to "pure" in Arabic and "high-born" in Hindi. This bird was held in high esteem by society.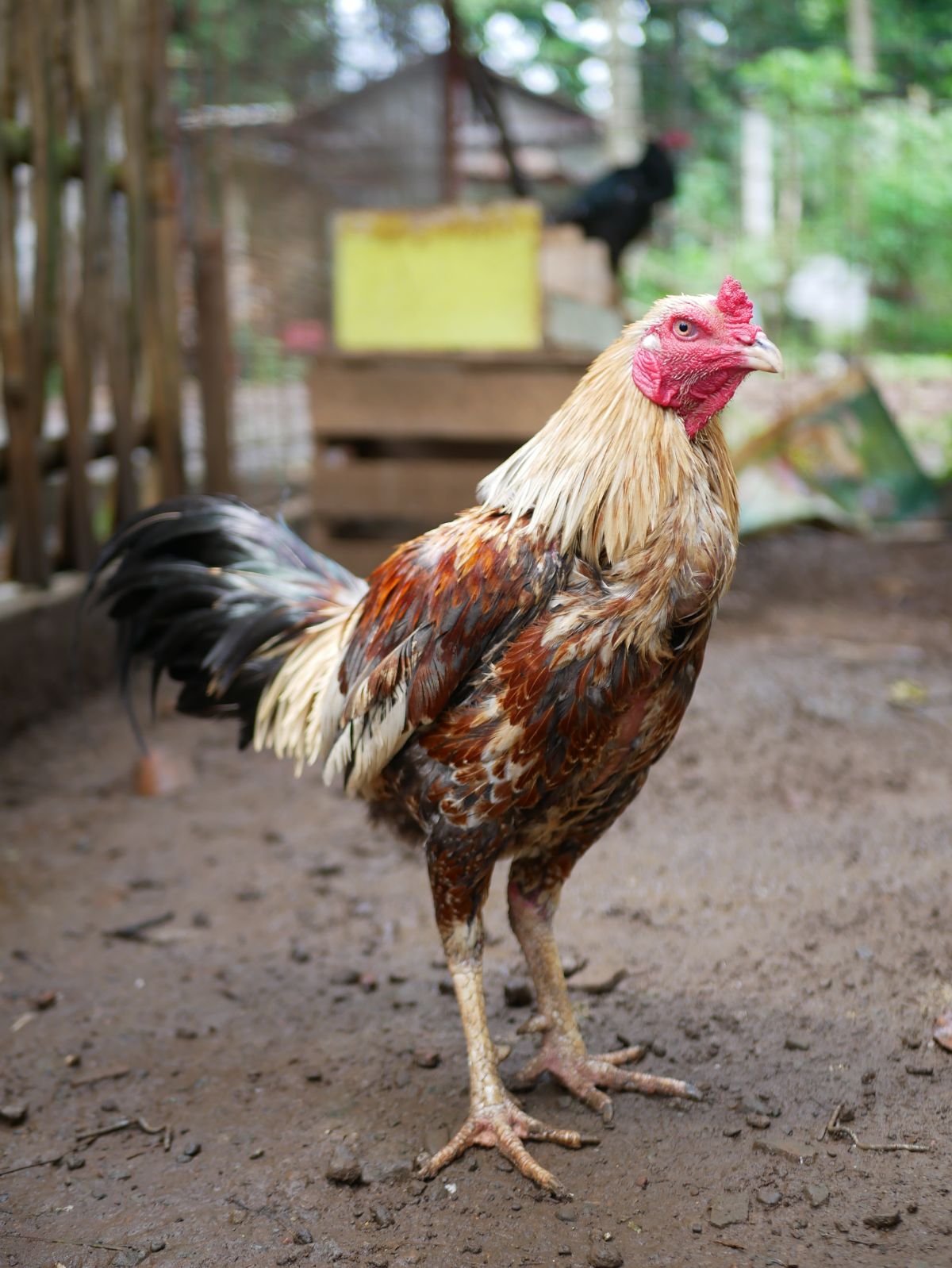 Although this breed was developed solely for cockfighting, they are sometimes used for meat production. They have a meaty, heavily muscled carcass and are heavier than they appear. They are a slow-growing breed, taking more time to mature than the average chicken.
Hens are poor layers of eggs, laying only 6 to 40 small, light brown eggs each year. Though they do not produce a lot of eggs, they are excellent mothers, becoming very protective of their young.
Jump to:
How to Buy Online Asil Chickens

Wheaten Aseel Chicks As low as: $12.50 - Read reviews
Black Breasted Red Aseel Chicks As low as: $12.50 - Read reviews
Dark Aseel Chicks As low as: $12.50 - Read reviews
Asil Chicken Breed Quick Info
Asil Chicken Description
| | |
| --- | --- |
| Asil Type/Size: | Standard |
| Feather Color: | Varies |
| Leg Type: | Clean |
| Leg Color: | Yellow |
| Skin Color: | Yellow |
| Asil Ease of Raising/Keeping: | Difficult |
| Asil Special Care Needs: | Yes |
| Is the Asil breed a common, rare, or protected breed of chicken? | Rare, "critical" status |
Asil Use
| | |
| --- | --- |
| Meat | Yes |
| Eggs | No |
| Dual Purpose | No |
| Asil Temperament: | Aggressive |
| Asil Ability/Likelihood to Free Range: | Yes |
Asil Egg Production
| | |
| --- | --- |
| Egg Color | Light Brown |
| Egg Size | Small |
| Estimated Number of Eggs Per Year | 6-40 |
| Likeliness to Brood Eggs/Raise Chicks | High |
Asil Meat Production
| | |
| --- | --- |
| Dressed Weight Male | 3.75 lbs |
| Dressed Weight Female | 2.75 lbs |
Asil Climate Tolerance
| | |
| --- | --- |
| Heat | Excellent |
| Cold | Moderate |
Asil Age to Maturity
| | |
| --- | --- |
| Number of Months to Reach Full Size | 9-10 Months |
| Number of Months to Start Egg Laying | 5-6 Months |
| Number of Weeks/Months to Reach Meat Harvest Size | 9-10 Months |
Asil Size at Maturity
Origins of Asil Chicken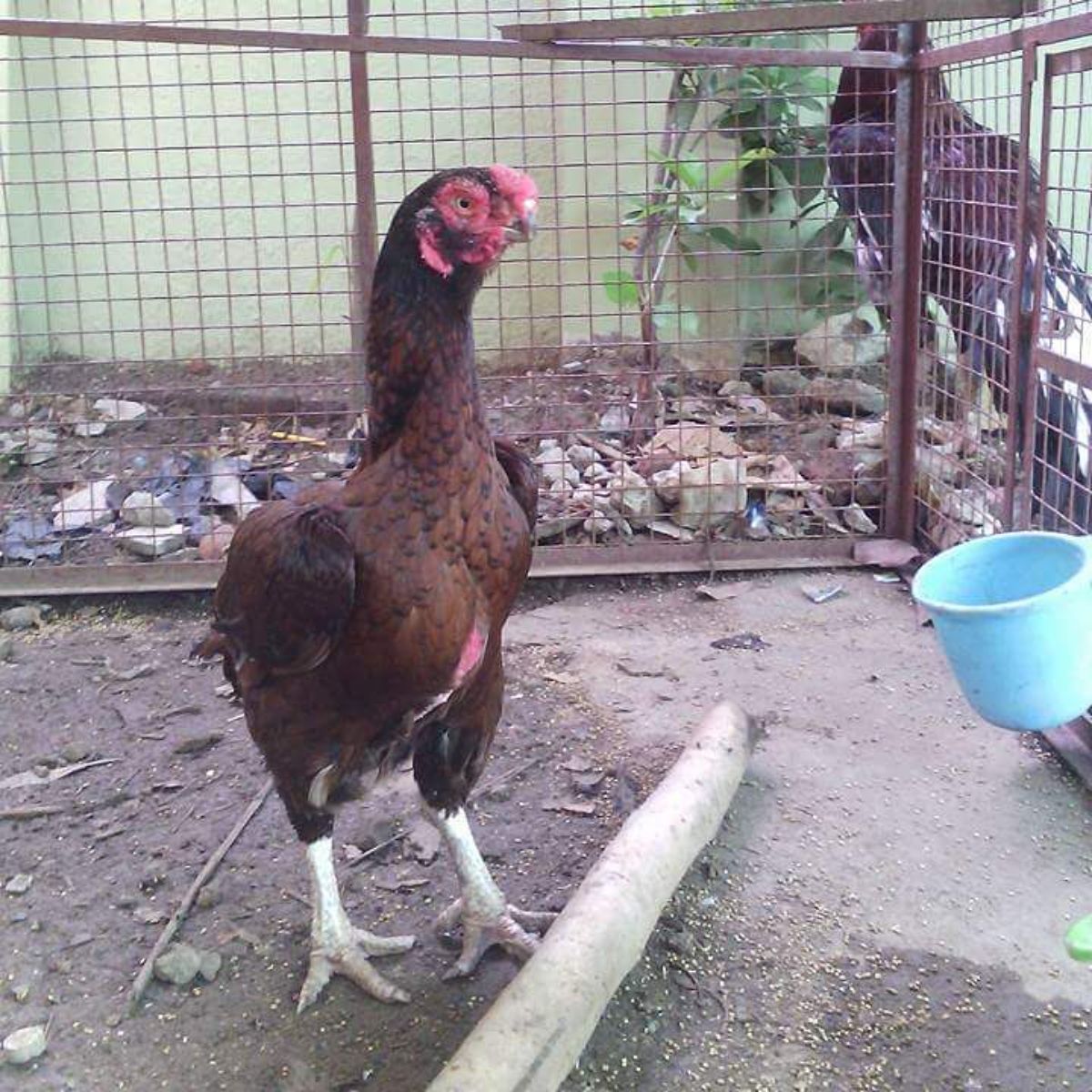 Originally, the name "Asil" was given to any chicken that was determined to be a pure game breed in India. For thousands of years, the Asil chicken was used for cockfighting there.
By the mid-19th century, the Asil had been standardized as a breed and imported to the United Kingdom, and soon after, it was imported to the United States.
Today, the breed remains rare in the United States but is recognized by the American Poultry Association.
Some Things to Know About Asil Chicken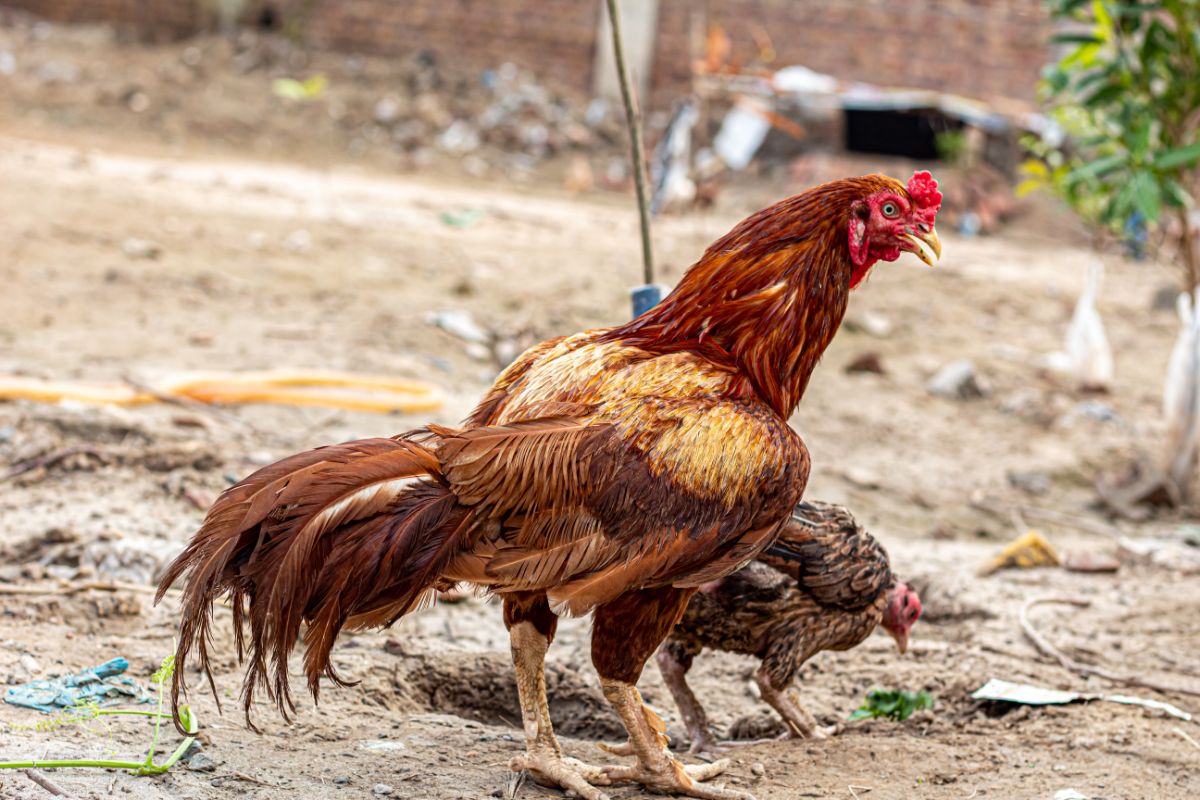 You can find the Asil chicken in a few different color varieties, including black-breasted red (wheaten), white, dark, and spangled. They have a beautiful, exotic appearance with compact, muscular frames that are held upright like most game-type chickens.
Roosters and hens both have tight, short feathers and yellow legs, with a hawk-like beak and fierce gaze.
How Easy is it to Keep Asil Chickens?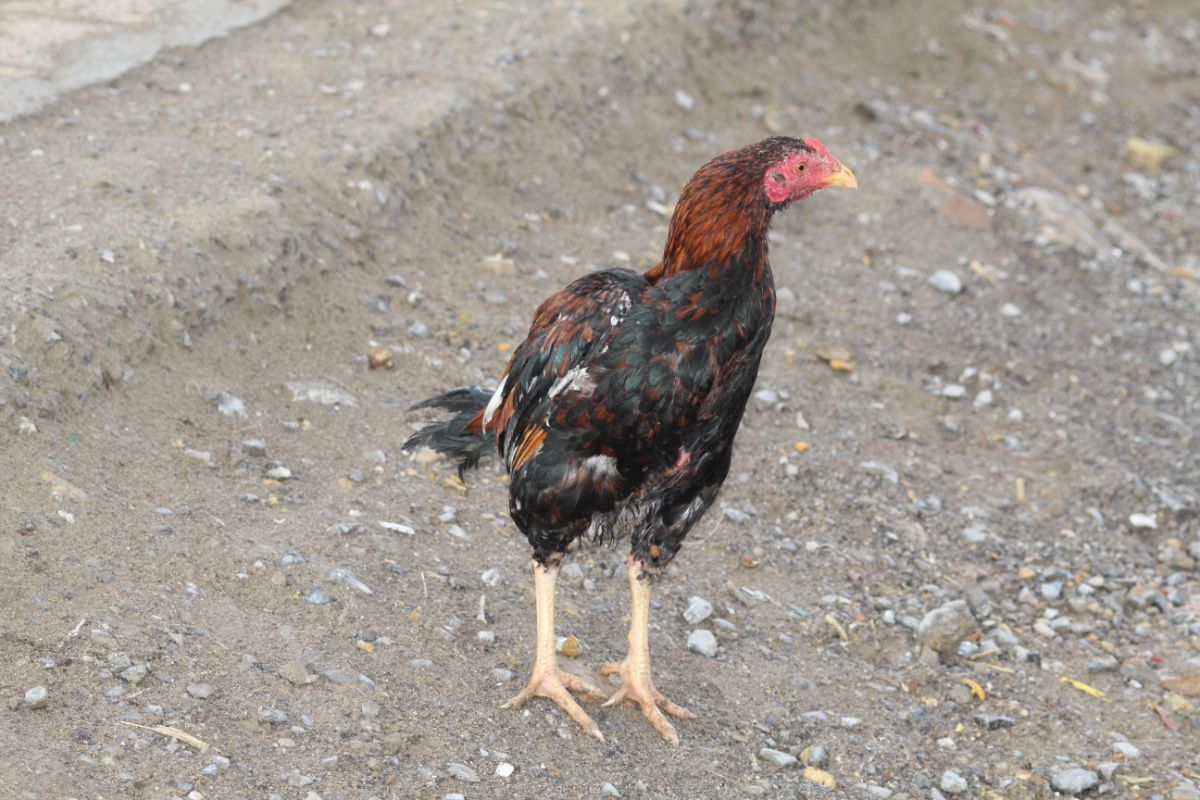 Asil roosters have a unique, easily distinguishable, chopped-off crow. They are an intelligent breed but extremely aggressive. Roosters cannot be housed together, or they will fight to the death. Even hens will fight for hours, and chicks show aggression toward each other as well.
Though they are slightly more docile with their handlers, Asil chickens are still not an ideal breed to keep as a pet. They are a true cockfighting breed and have a temperament that lives up to their purpose.
This breed is an ideal free-range bird. Their aggression makes them capable of fighting off some predators, and their hardy and vigorous nature allows them to thrive out in the open. They excel in hot climates.
Special Care and Considerations for Asil Chickens
Because of their aggressive behavior toward each other and others in the flock, the Asil is not a good breed for beginner chicken owners. They are best for experienced flock owners that will be able to manage their aggressive tendencies.
Otherwise, they are a hardy, healthy breed that is actually resistant to many common chicken diseases.