The Appenzeller Barthuhner chicken is a rare breed that is used for ornamental and egg-laying purposes. Hens can lay around 200 tinted, medium-sized eggs per year. They are not prone to going broody and will continue to lay eggs through the winter.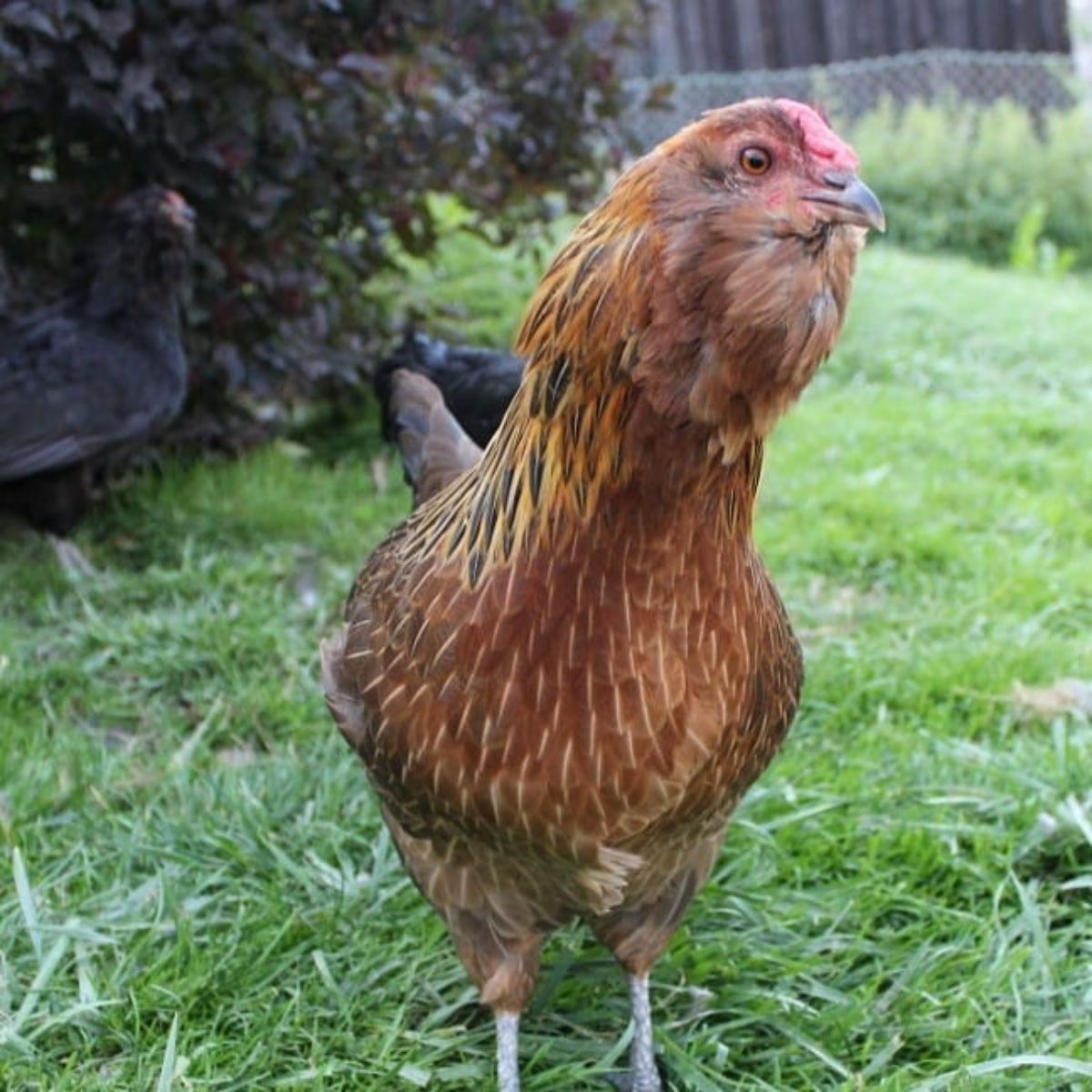 Due to the small size and poor meat quality of this breed, they are not generally raised for meat production.
Jump to:

Appenzeller Barthuhner Chicken Breed Quick Info
Appenzeller Barthuhner Chicken Description
| | |
| --- | --- |
| Appenzeller Barthuhner Type/Size: | Standard |
| Feather Color: | Varies |
| Leg Type: | Clean |
| Leg Color: | Slate |
| Skin Color: | White |
| Appenzeller Barthuhner Ease of Raising/Keeping: | Easy |
| Appenzeller Barthuhner Special Care Needs: | No |
| Is the Appenzeller Barthuhner breed a common, rare, or protected breed of chicken? | Rare |
Appenzeller Barthuhner Use
| | |
| --- | --- |
| Meat | No |
| Eggs | Yes |
| Dual Purpose | No |
| Appenzeller Barthuhner Temperament: | Calm, friendly |
| Appenzeller Barthuhner Ability/Likelihood to Free Range: | Yes |
Appenzeller Barthuhner Egg Production
| | |
| --- | --- |
| Egg Color | Tinted |
| Egg Size | Medium |
| Estimated Number of Eggs Per Year | 200 |
| Likeliness to Brood Eggs/Raise Chicks | Low |
Appenzeller Barthuhner Meat Production
| | |
| --- | --- |
| Dressed Weight Male | N/A |
| Dressed Weight Female | N/A |
Appenzeller Barthuhner Climate Tolerance
Appenzeller Barthuhner Age to Maturity
| | |
| --- | --- |
| Number of Months to Reach Full Size | 5-6 Months |
| Number of Months to Start Egg Laying | 5-6 Months |
| Number of Weeks/Months to Reach Meat Harvest Size | N/A |
Appenzeller Barthuhner Size at Maturity
Origins of Appenzeller Barthuhner Chicken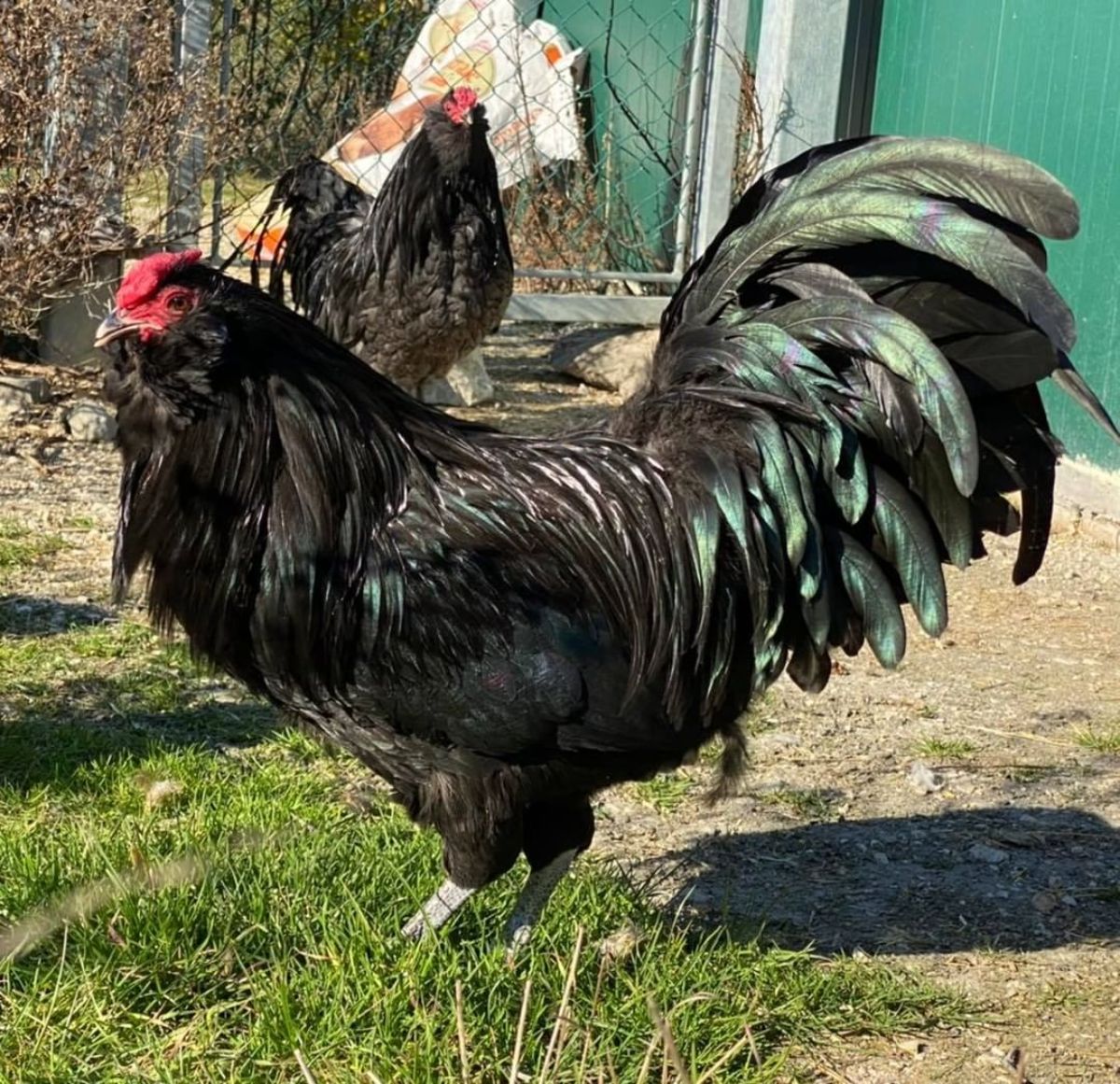 This breed was developed in the 1860s in Switzerland. Its name translated to "bearded chicken of Appenzell." They were bred to be cold-hardy and continue laying eggs through the winter months.
Today, they remain rare outside of their native country and are raised in small numbers throughout the United States.
Some Things to Know About Appenzeller Barthuhner Chicken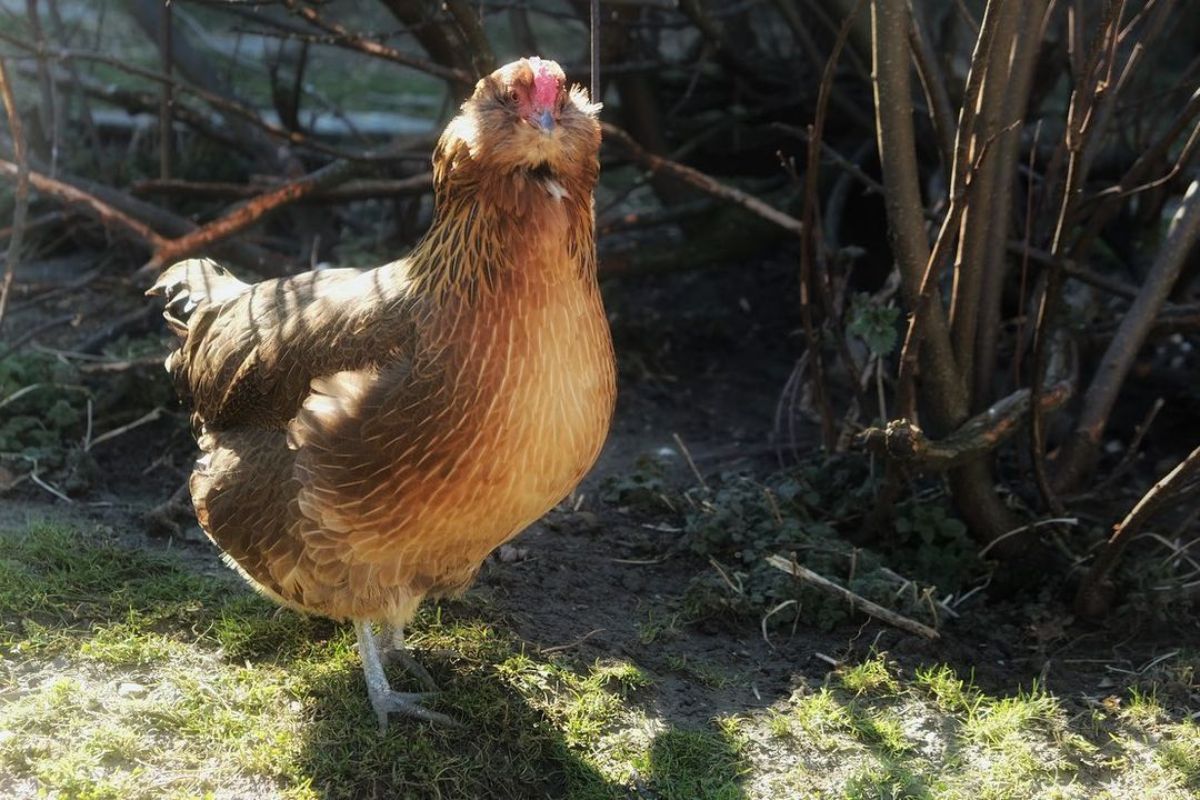 The Appenzeller Barthuhner chicken stands with a strong posture, with wings tucked close to its body and an impressive fanned tail.
They have a medium rose comb that is not prone to frostbite, small wattles, and a full beard to cover the cheeks and chin. The breed also has prominent eyes and a large beak. They come in several color varieties, such as black, blue, laced, and black-red.
How Easy is it to Keep Appenzeller Barthuhner Chickens?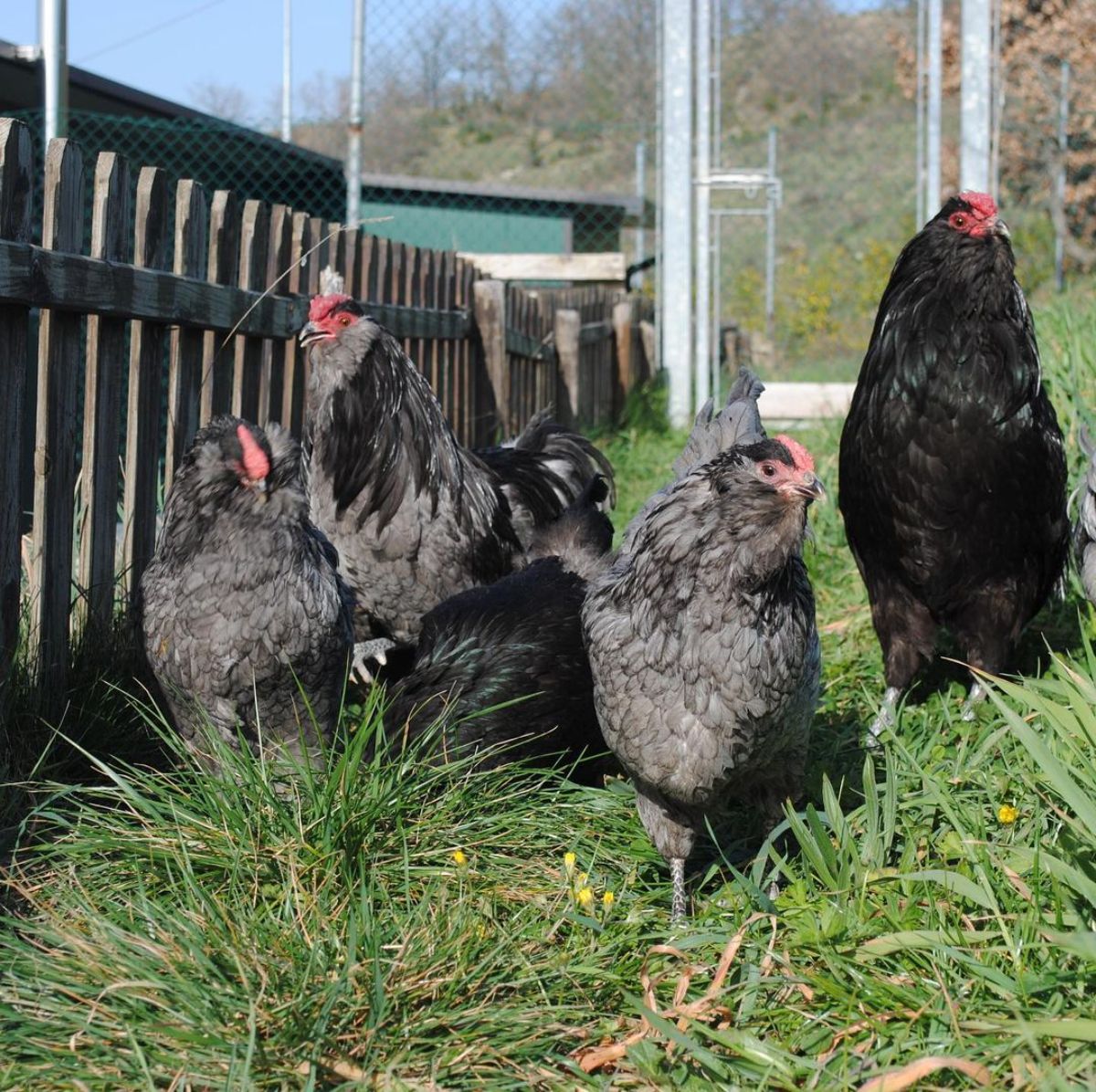 Appenzeller Barthuhners is a very active breed that does best in a free-range environment. They do not do well in confinement. They are excellent foragers and are able to find food wherever they are allowed to roam.
They are not flighty, and they generally have a calm disposition, although males can become aggressive during mating season. They do well in hot climates but are exceptionally cold hardy due to their romb comb, small wattles, and beard.
Special Care and Considerations for Appenzeller Barthuhner Chickens
Appenzeller Barthuhner roosters can be aggressive toward each other, so it is best to keep only one rooster per flock. Otherwise, they are friendly and calm towards humans, making them an ideal laying and ornamental breed.