This Mediterranean breed is known for its beautiful blue feathers. They resemble the Spanish chicken in type and are popular for use in exhibitions due to their proud carriage and stunning blue-laced plumage.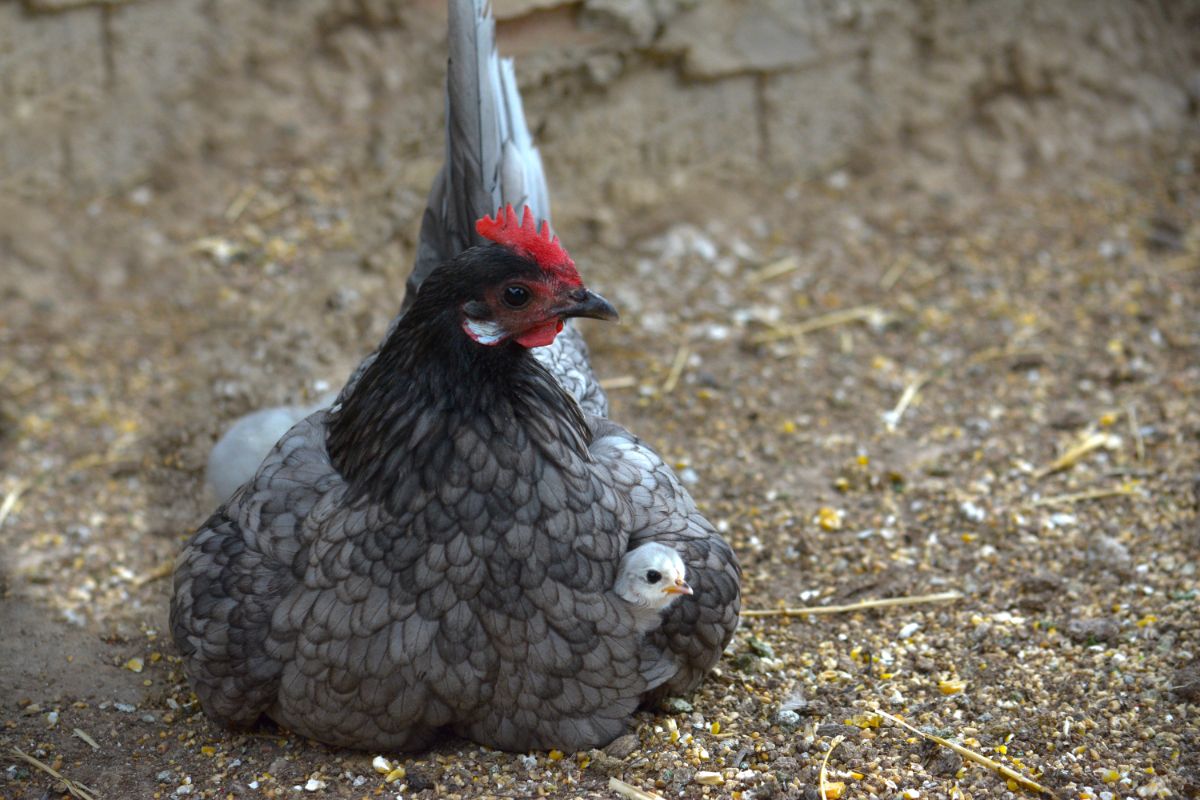 Andalusian hens are good egg layers of large white eggs, even in the winter. They rarely go broody, so if you plan to hatch and raise chicks, you'll need to find a broody hen of another breed to sit on the eggs.
Their blue-colored feathers are a result of crossbreeding a white Andalusian chicken with a black one. If you choose to breed two blue Andalusians, you'll get a mix of colors when the chicks hatch: about 50% blue, 25% white or splash, and 25% black.
Jump to:

Andalusian Chicken Breed Quick Info
Andalusian Chicken Description
| | |
| --- | --- |
| Andalusian Type/Size: | Standard |
| Feather Color: | Blue |
| Leg Type: | Clean |
| Leg Color: | Slate/Blue |
| Skin Color: | White |
| Andalusian Ease of Raising/Keeping: | Easy |
| Andalusian Special Care Needs: | No |
| Is the Andalusian breed a common, rare, or protected breed of chicken? | Rare, "threatened" status |
Andalusian Use
| | |
| --- | --- |
| Meat | Yes |
| Eggs | Yes |
| Dual Purpose | Yes |
| Andalusian Temperament: | Active |
| Andalusian Ability/Likelihood to Free Range: | Yes |
Andalusian Egg Production
| | |
| --- | --- |
| Egg Color | White |
| Egg Size | Large |
| Estimated Number of Eggs Per Year | 160-200 |
| Likeliness to Brood Eggs/Raise Chicks | Low |
Andalusian Meat Production
| | |
| --- | --- |
| Dressed Weight Male | 5 lbs. |
| Dressed Weight Female | 3 ¾ lbs. |
Andalusian Climate Tolerance
Andalusian Age to Maturity
| | |
| --- | --- |
| Number of Months to Reach Full Size | 5 Months |
| Number of Months to Start Egg Laying | 5 Months |
| Number of Weeks/Months to Reach Meat Harvest Size | 20 Weeks |
Andalusian Size at Maturity
Origins of the Andalusian Chicken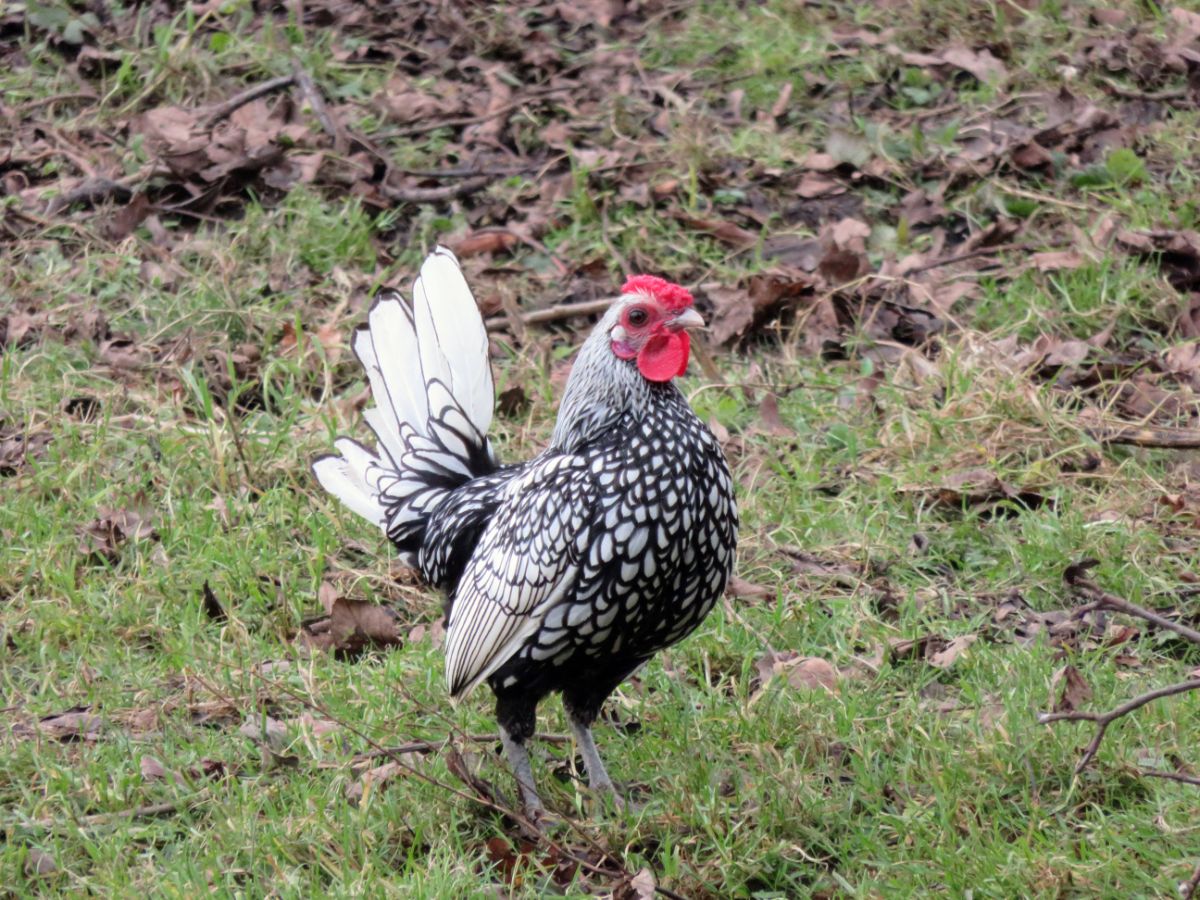 These ancient heritage birds have a somewhat unknown past. It is believed that they were developed by crossbreeding local landrace chickens with other local breeds.
It is known that at some point, they originated in a province of Spain called Andalusia, which they were named after.
They were first imported to England and improved by breeders there in the mid-19th century. A few years later, they were imported to America, where they were further developed into the chicken we know today.
Some Things to Know About the Andalusian Chicken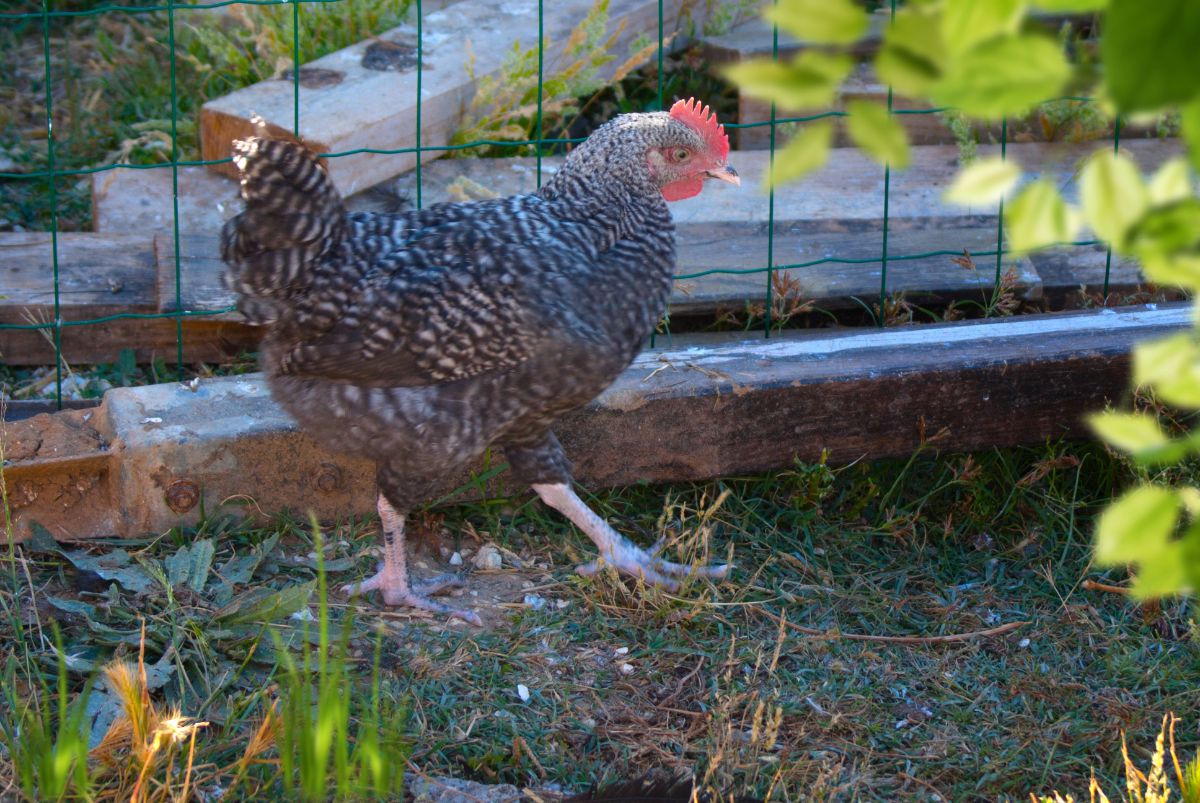 This beautiful blue breed is larger than a Leghorn but about the same size as a Minorca.
They carry themselves gracefully and have a proud, stately carriage. Both males and females have a long, wide body frame with blue legs, white skin, and a single red comb.
Andalusians are famous for their delicate blue-laced plumage. Each feather should be a slate blue color with dark blue or black lacing around it. Spanish Andalusians are the only variety that does not have laced feathers.
Roosters have a light grey to the blue cape. Feathers from this cape are often used by the fly fishing industry to tie artificial flies.
How Easy is it to Keep Andalusian Chickens?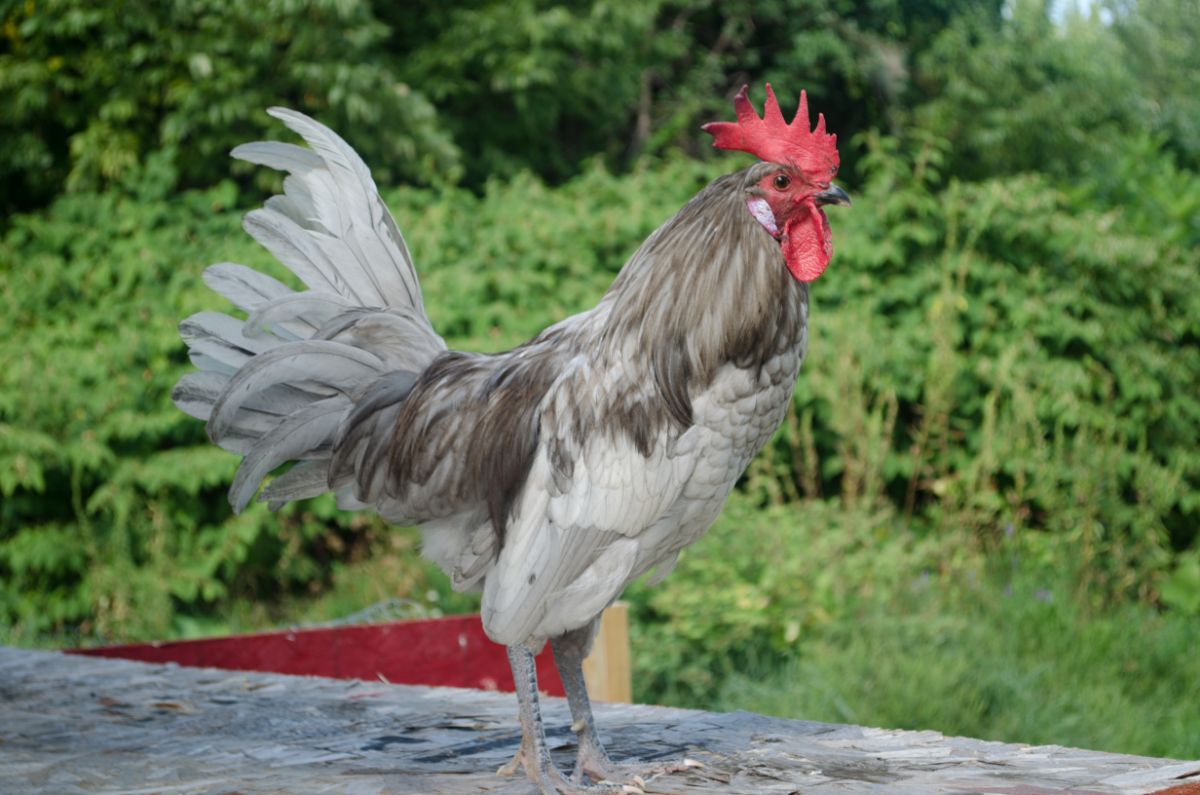 The Andalusian chicken is a hardy, easy-to-maintain bird.
They are excellent foragers and do their best in a free-range situation. They do not do well in confinement, as their active nature can cause them to turn to the unhealthy behavior of feather eating.
The rugged nature and body of the Andalusians make them cold hardy. Hens will continue to lay eggs during the winter months. However, they do much better in the heat because they originated in a place with a warm climate.
Andalusians are not known to be aggressive with people, but they do tend to bully more docile breeds if not given enough space. Providing extra room for your mixed flock and creating two separate food distribution areas is a way to prevent this.
Overall, this is not the breed for you if you're looking for a pet or a chicken for young children.
Special Care and Considerations for Andalusian Chickens
Andalusians are a rugged, hardy breed with few health concerns.
As with all chickens with a single comb, there is a risk of frostbite in the winter. A swipe of vaseline on their comb can help to protect it from the cold.
Andalusian roosters are also known to crow loudly. This may not be the best breed for you if you live in an urban area or close to neighbors.