The American Game chicken was originally bred for cockfighting but is now used for ornamental purposes. They are not generally used for egg or meat production due to their small size.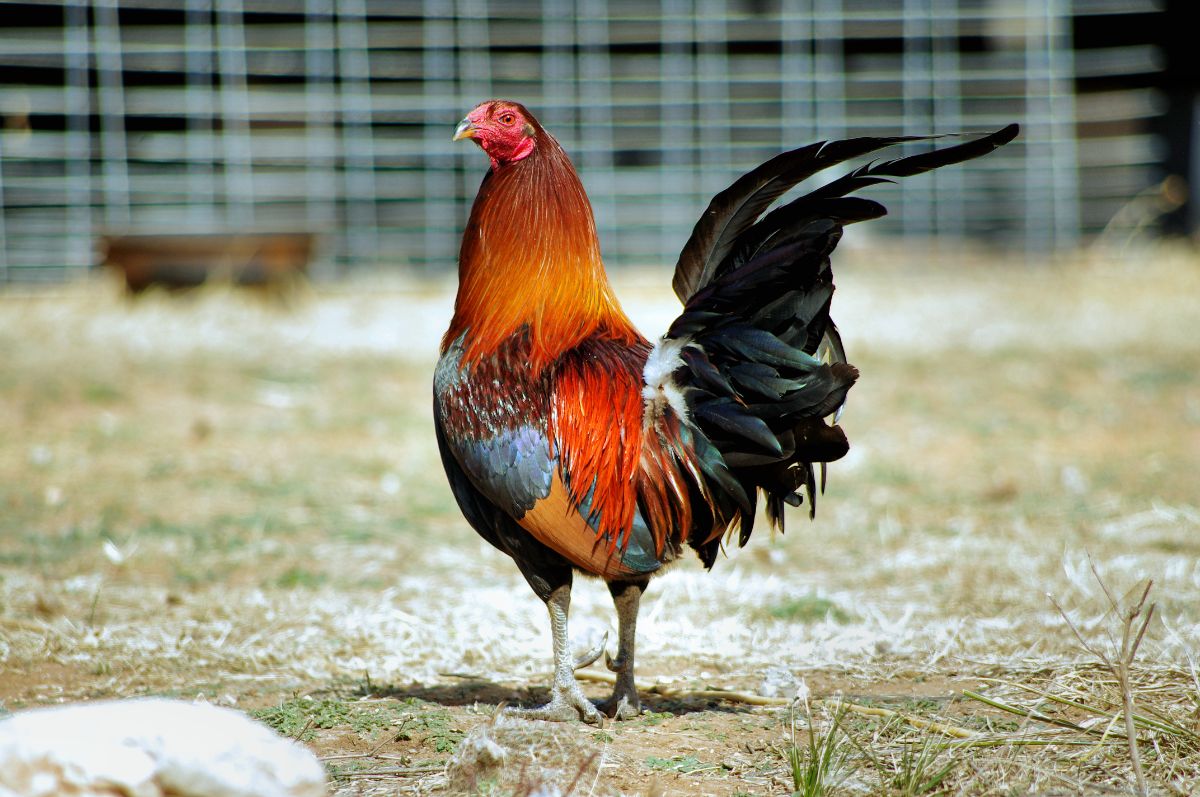 Hens only lay around 80 tinted eggs per year and will only lay during the warmer months. They tend to be quite broody and protective of their eggs. They will even sit on other hens' eggs, so they can be beneficial for a flock with other breeds who do not go broody.
Jump to:

American Game Chicken Breed Quick Info
American Game Chicken Description
| | |
| --- | --- |
| American Game Type/Size: | Standard |
| Feather Color: | Varies |
| Leg Type: | Clean |
| Leg Color: | Slate/Blue |
| Skin Color: | White |
| American Game Ease of Raising/Keeping: | Moderate |
| American Game Special Care Needs: | Yes |
| Is the American Game breed a common, rare, or protected breed of chicken? | Rare |
American Game Use
| | |
| --- | --- |
| Meat | No |
| Eggs | No |
| Dual Purpose | No |
| American Game Temperament: | Active, independent, wild, aggressive |
| American Game Ability/Likelihood to Free Range: | Yes |
American Game Egg Production
| | |
| --- | --- |
| Egg Color | Tinted |
| Egg Size | Medium |
| Estimated Number of Eggs Per Year | 80 |
| Likeliness to Brood Eggs/Raise Chicks | Yes |
American Game Meat Production
| | |
| --- | --- |
| Dressed Weight Male | N/A |
| Dressed Weight Female | N/A |
American Game Climate Tolerance
| | |
| --- | --- |
| Heat | Excellent |
| Cold | Excellent |
American Game Age to Maturity
| | |
| --- | --- |
| Number of Months to Reach Full Size | 10-12 Months |
| Number of Months to Start Egg Laying | 6 Months |
| Number of Weeks/Months to Reach Meat Harvest Size | N/A |
American Game Size at Maturity
Origins of American Game Chicken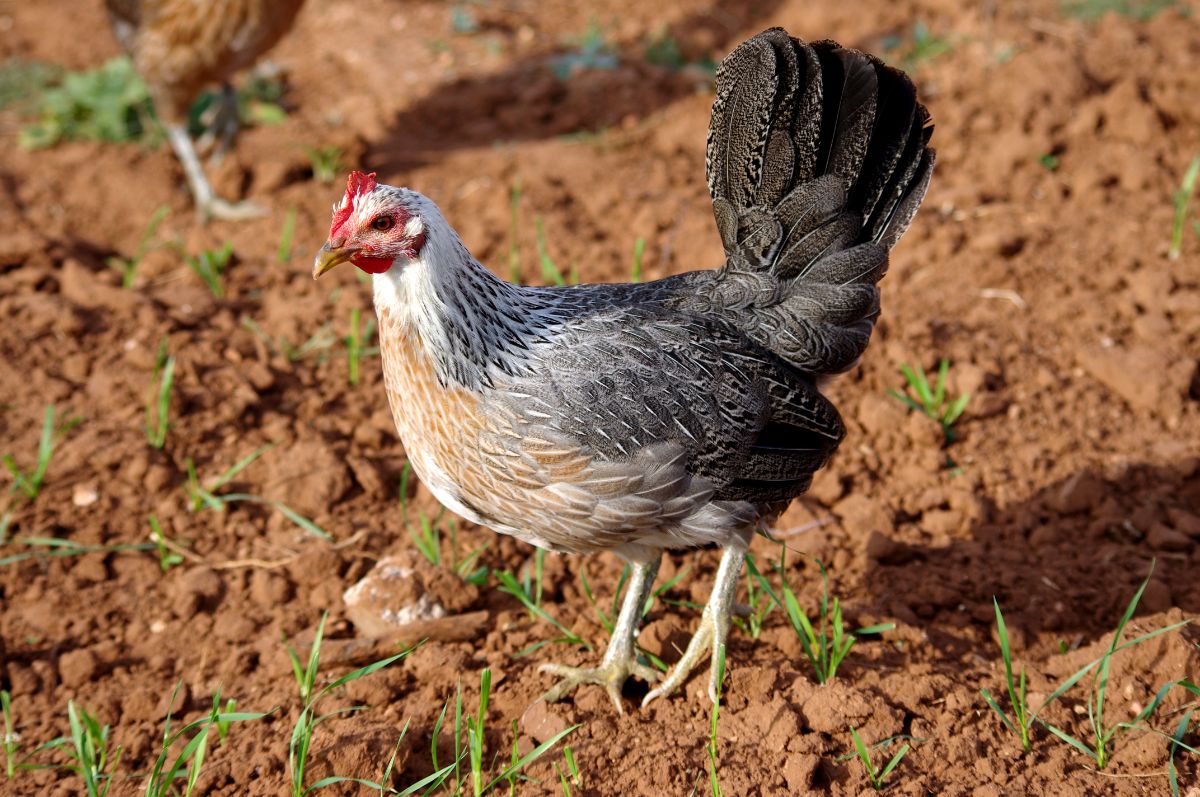 True to its name, the American Game chicken originated in the United States. It is related to the Old English Gamefowl.
While they were developed to be a cockfighting breed, cockfighting soon became illegal in the United States. They transitioned to become ornamental birds, used as a pet, and show chickens.
Some Things to Know About American Game Chicken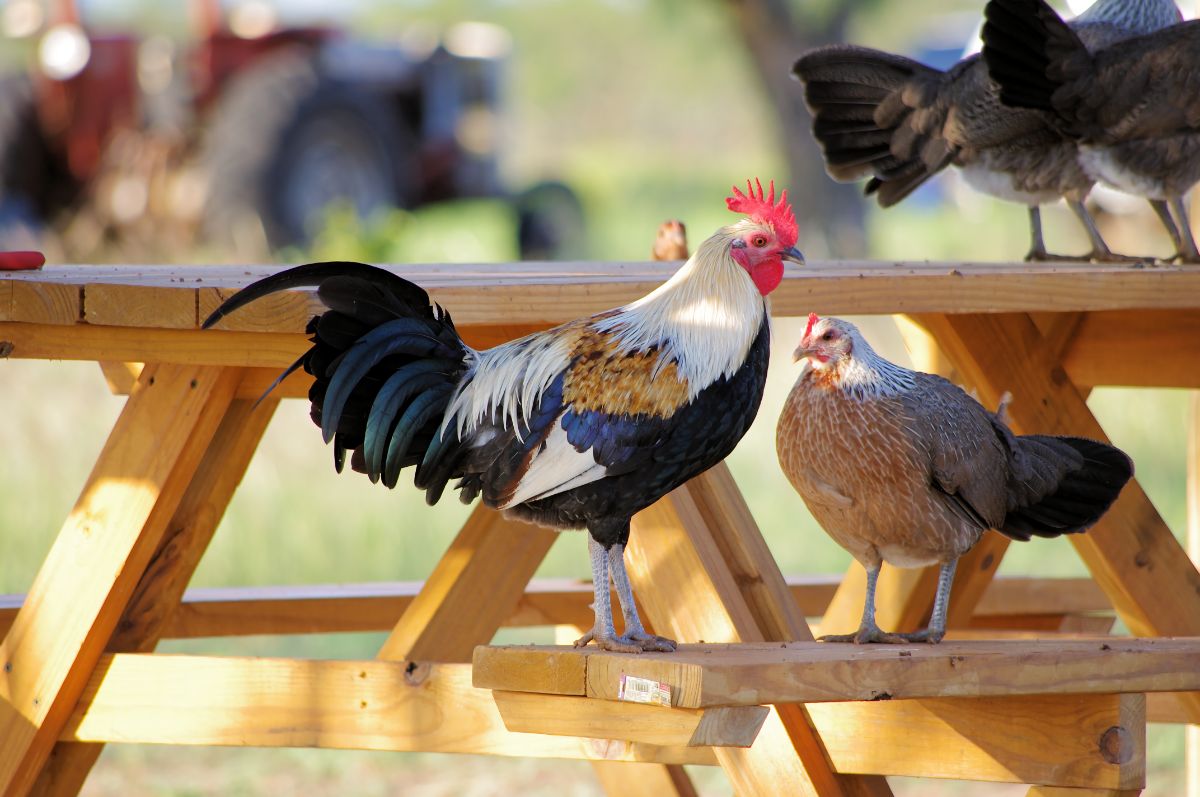 American Gamefowl comes in about ten different varieties, including black-breasted red, wheaten, silver- and gold-duckwing, white, and black. They have a pea comb, red earlobes, small wattles, and slate-colored legs. These birds stand tall and are muscular, fitting the game hen type perfectly.
How Easy is it to Keep American Game Chickens?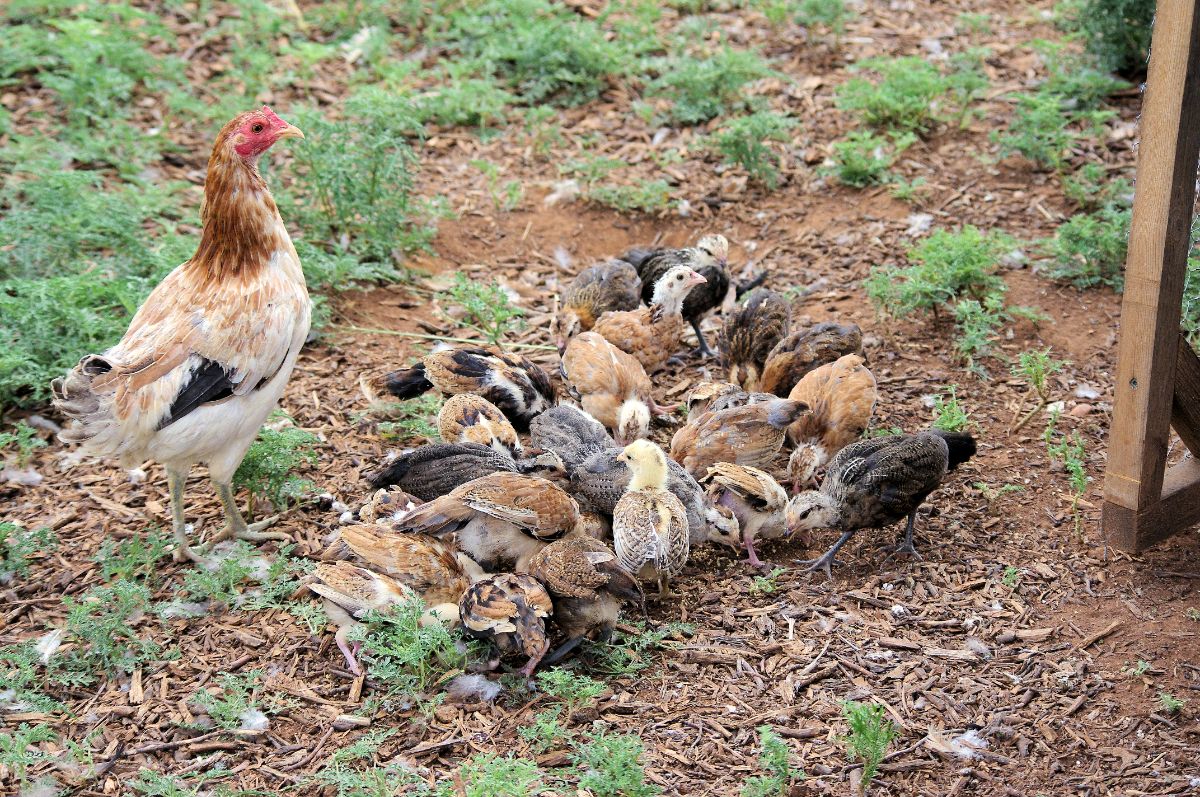 This is a breed with a wild disposition, and they can be very territorial. If you're looking for an affectionate pet chicken, this is not the breed for you. They can be aggressive because of their original intended purpose as a cockfighting breed.
They are self-sufficient because they resemble and act like wild chickens before the species was domesticated. They are great flyers and foragers. Because of these traits, it is better to allow them to free range; otherwise, they can become noisy in confinement. Because they are good flyers, fencing must be high enough to contain them.
Special Care and Considerations for American Game Chickens
American Game chicken wattles and combs are often cut off to prevent frostbite. You can also use a swipe of vaseline to protect their combs and wattles from freezing.
The roosters are extremely aggressive, so it is necessary to keep only one rooster in your flock. Hens should be watched, too, as they can become aggressive, especially when brooding.
Otherwise, they are a hardy, healthy breed that does well in all climates.